What are the JAMB Subject combinations for all courses? JAMB subject combination for courses  in all faculties and fields such as Engineering, Medicine, Arts, Social Sciences, Agricultural Sciences and the rest has been published below.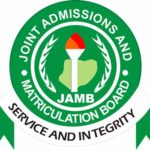 If you want to register for JAMB then you definitely need to the JAMB Subject Combination for your course. That been the case; am very happy to inform you that the list of JAMB Subject Combination for all courses is now available.
We have updated JAMB subject combinations of all the courses offered in Nigerian Universities, polytechnics and colleges of education which can be selected during JAMB registration.
For those who are new to the JAMB ecosystem, let me take a brief moment to explain what JAMB subject combination is all about.
What Is JAMB Subject Combination?
JAMB Subject combination in its simplest sense is a list of Subjects required to study a particular course in a tertiary institution in Nigeria . It is very important for aspirants to know the subjects required for them to study a particular course in the University, Polytechnic or Colleges of Education.
Candidates are to be extremely careful when choosing the Subject Combinations for the course they intend to study as they may be not be able to alter such after Registration.
To Know the list of topics you want to study in a particular, see JAMB Syllabus For All Subjects Here.
Other Resources You May Like
JAMB Subject Combination For All Courses
The JAMB subject combinations for all courses are as follows:
Courses