Do you want to study Electrical Engineering? Are you looking for JAMB or WAEC subject combinations for Electrical Engineering? If so, am happy to inform you that the JAMB and O Level (WAEC and NECO) subject combination for Electrical And Computer Engineering has been published.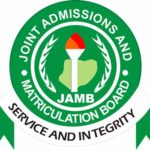 All JAMB and WAEC candidates who are interested in studying or having a career in Electrical Engineering are hereby informed that JAMB and WAEC subject combination for Electrical Engineering has been released.
What is Electrical Engineering about?
Electrical Engineering with the study and application of electricity, electronics, and electromagnetism
Electrical engineers typically hold a degree in electrical engineering or electronic engineering.
This particular branch provides students with a wide range of fundamental knowledge in core disciplines such as communications, micro-electronics, signal processing, radio frequency design, control systems, micro-processors, power generation and electrical machines.
Electrical engineers work in a very wide range of industries and the skills required are likewise variable. These range from basic circuit theory to the management skills required of a project manager.
Places Where One can work with a Degree in Electrical Engineering?
Various Career opportunities in Electrical Engineering include;
Acoustic consultant
Aerospace engineer
Broadcast engineer
CAD technician
Control and instrumentation engineer
Design engineer
Electrical engineer
Electronics engineer
IT consultant
Network engineer
Nuclear engineer
Systems analyst
JAMB Subject Combination For Electrical Engineering
For you to be on a safe side it is better if you aim for a score of 180 – 200 and above in JAMB UTME because anything short of that may deny you of Admission/Post UTME. Of course, if you have a score below 180, you can consider College of Education or Polytechnic.
JAMB UTME subject combination (subject to write in jamb) for Electrical Engineering are
Use of English
Mathematics
Chemistry
Physics
O Level (WAEC and NECO) Subject Combination For Electrical Engineering
The subjects needed to study Electrical Engineering in WAEC must contain five (5) credit. This subject combination is also applicable to NECO AND GCE. The O level requirement that is the compulsory WAEC subject combination for Electrical Engineering must include:
Physics
Chemistry
Mathematics
English Language
Further Mathematics (optional in some schools)
A trade subject
List of Universities in Nigeria Offering Electrical Engineering.
Below contains various Universities in Nigeria that one can study Electrical Engineering and they are as follows;
Gregory university, Uturu, Abia State
Elizade University Ilara-mokin, Ondo State
Bells University of Technology, Ota
Caritas University, Amorji-Nike, Enugu
Adeleke University, Ede, Osun State
Baze University, FCT, Abuja
Igbinedion University, Okada, Benin City (IOU)
Nigeria Turkish Nile University, Abuja
Madonna University Okija (MADONNA)
Ondo State University Of Science and Technology, Okitipupa (OSUSTECH)
Afe Babalola University, Ado Ekiti (ABUAD)
Kwara State University (KSU)
Covenant University, Canaanland, Ota (COVENANT)
Akwa Ibom State University, Ikot Akpaden
Federal University, Oye-Ekiti, Ekiti State (FUOYE)
Cross Rivers State University Of Science and Technology, Calabar (CRUTECH)
Federal University Ndufu-Alike, Ebonyi State (FUNAI)
Modibo Adama University of Technology, Yola (MAUTECH)
University of Maiduguri (UNIMAID)
Imo State University, Owerri (IMSU)
Obafemi Awolowo University, Ile Ife (OAU)
University Of Port Harcourt (UNIPORT)
University of Lagos (UNILAG)
Micheal Okpara University of Agriculture, Umudike (MOUAU)
University of Ibadan (UI)
University of Uyo (UNIUYO)
Nigerian Defence Academy, kaduna, Kaduna State (NDA)
University of Benin (UNIBEN)
University of Ilorin (UNILORIN)