The JAMB 2018 Registration Steps and procedures to successfully register for the Joint Admission and Matriculation Board Examination has been explained below.
This article is to help all Candidates who are yet to register for JAMB due to them not understanding how the whole Process is done or how they can go about it to successfully register for JAMB.
I have been receiving lots of Questions concerning JAMB registration for this Year 2017 and i will be repeating the questions below and then try and provide answers to some or all of them.
But for the time being, lets explain or show you the steps on how you can successfully register for JAMB.
STEPS TO SUCCESSFULLY REGISTER 2018 JAMB
We are going to make it easier for all JAMB aspirants to successfully complete they JAMB registration for this session (2018/2019). Speaking of which, we are going to kick off by listing the major steps involved in completing JAMB Registration. Some of the JAMB Registration steps are as follows:
Registering in a JAMB Accredited Center
The Details involved for each of the steps to take has been explained in details here and in the referring post which will be linked after each of the brief explanation.
Lets kick off with JAMB Profile Creation, Shall We
Step 1 On How To Register JAMB – Creating JAMB Profile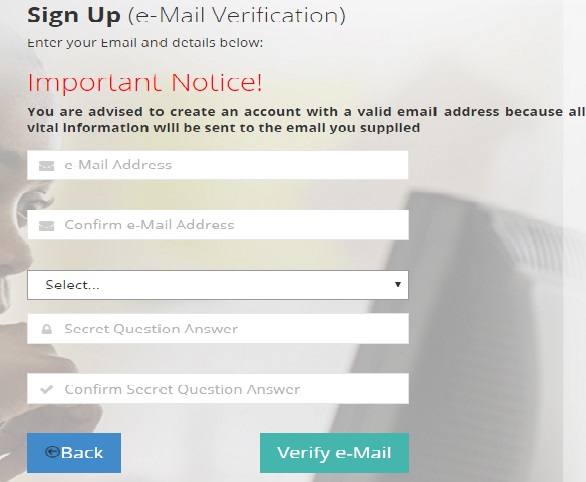 This is the very first step to follow in order to register your JAMB successfully. Creating JAMB Profile involves Electronically Creating an Account or Record on Jamb website or portal.
This allows the management of the Joint admission and matriculation board to have your details stored on their portal and be able to access or retrieve the information at any given time.
To follow through with the registration, See How To Create JAMB Profile Here.
After Creating JAMB Profile, Candidates are to Proceed to Step two below.
Step 2 To Complete JAMB Registration: Getting JAMB E-Pin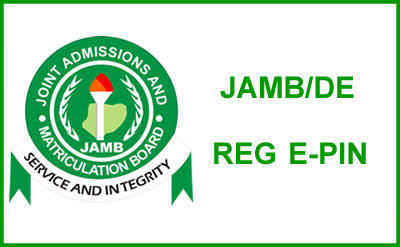 After Successfully creating JAMB Profile, candidates are advised to proceed to buy JAMB E-Pins in the Eligible Banks and places recommended by JAMB.
JAMB E-Pin is like the JAMB Form itself as it helps candidates to have access to JAMB registration portal and enable them complete they JAMB Registration.
Earlier on, JAMB used scratch card as a means of registration until last year when they finally dumped the Scratch card which they have been using for so many years for the E-Pin.
One thing both the Scratch Card and E-Pin have in common is that they can be purchased in any Designated Bank. See Eligible Places To Buy E-Pin Here.
Should you have any issue with your JAMB E- Pin, See JAMB Invalid E-Pins: The Causes And Solutions Here
After Getting the Pin, proceed to the Final Step which is Step 3.
Step 3 To Finalize JAMB Registration Is Going To JAMB Accredited Center.
The Final Step involved in registering for JAMB is to go to the Accredited center nearest to you and register by filling in required Data and getting Finger Print Captures.
JAMB no longer allows or validate registration from all Cyber Cafe as before when the Scratch Card system was still in play. Currently, Only Dope or more advanced cyber Cafe which JAMB prefers to call Accredited Centers are allowed to register candidates for JAMB.
So, to be on the safe side and not fall a victim of doing shady JAMB Registration, please visit only accredited centers.
To make the stress of registration is eliminated to the highest level, a lot of JAMB CBT Registration centers has been put in place by the management to ensure that proper and fast registration.See the List of JAMB Accredited Centers Here.
Boom!!! you have successfully completed your JAMB Registration. other useful information concerning JAMB Form and Registration will follow suit.
JAMB 2018 PRE-REGISTRATION STEPS.
Before you start your JAMB registration, they are other important things you need to do before proceeding to step 1 above.
This JAMB Pre-Registration steps is very important and will help you not to regret your JAMB Registration in the future even for a bit.
Some of the Pre-Registration steps are as follows:
Choosing A Course To Study In The University, Polytechnic or Colleges of Education
Choosing The School That Offers The Course
JAMB Subject Combination For The Course
JAMB Syllabus For The Subjects Involved
Course To Study In The University, Polytechnic or Colleges of Education
This First JAMB Pre-registration step helps the candidate to focus on the Course he or she want to study in either a University, A Polytechnic or a Colleges of Education. You can choose either one or two courses and then spread it during your registration as either a first or second choice course. Think carefully, choose the course you want to study and proceed to the next step.
Choosing A School That offers The Course
Now that you have selected the course you want to study, it is not time to look for the school that offers that course and then make your choice of school to attend. Note that not all schools offers a particular course.
JAMB Subject Combination For The Course
This one involves the selection of O-Level Subjects that are related and relevant to the course in question. For example: English, Mathematics, Chemistry and Physics is very relevant for all Engineering Courses. to check for the course you selected above, See JAMB Subject Combination For All Courses here.
JAMB Syllabus For The Subjects Involved
JAMB Syllabus contains the topics you need to study and prepare on for a particular subject. this is very important for you score high and perform excellently during the 2018 JAMB Examination.
See JAMB Syllabus For All Subjects Here.