Do you want to study Political Science? Are you looking for JAMB or WAEC subject combination for Political Science? If so, am happy to inform you that JAMB and WAEC Subject combination for Political Science has been released and is now available.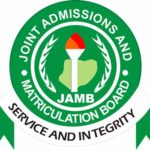 All JAMB and WAEC candidates who are interested in studying or having a career in Political Science are hereby informed that JAMB and WAEC subject combination for Political Science has been released.
What is Political Science about?
Political Science is a four year bachelor's degree program that teaches students how governments should be structured. Students are trained to research and gather information, make proper arguments etc.

They study different models for leadership and gain a historical perspective regarding the relative effectiveness of different approaches.
Recommended Articles
Before you continue reading, check out the following:
JAMB Subject Combination For Political Science
For you to be on a safe side it is better if you aim for a score of 180 – 200 and above in JAMB UTME because anything short of that may deny you of Admission/Post UTME. Of course, if you have a score below 180, you can consider College of Education or Polytechnic.
The list of JAMB subjects required to study Political Science are:
Use of English
Government/History
Two other Social Science or Arts subject
O Level (WAEC and NECO) Subject Combination For Political Science
The subjects needed to study Political Science in WAEC must contain five (5) credit. This subject combination is also applicable to NECO AND GCE.
The O level subjects required for Political Science must include the following:
English Language
Government/History
Any other three subjects from Arts/Social Science with at least a pass in Mathematics.
A trade subject
Places Where One can work with a Degree in Political Science
Various Career opportunities in Political Science include;
Government and Advocacy Jobs.
Law Careers.
Lobbyist Professions.
Business Fields.
Journalism Occupations.
Teaching Positions.
List of Universities in Nigeria Offering Political Science.
Below contains various Universities in Nigeria that one can study Political Science and they are as follows;
Achievers University Owo
Adamawa State University, Mubi
Adeleke University, Ede, Osun State
Akwa Ibom State University, Ikot-Akpaden
Al-Qalam University, Katsina
Babcock University, Ilishan-Remo
Bauchi State University, Gadau, Bauchi State
Bingham University, Karu
Bowen University, Iwo
Caleb University, Imota
Caritas University, Amorji-Nike, Enugu
Chrisland University, Owode, Ogun State
Christopher University, Mowe, Ogun State
Covenant University, Canaan Land, Ota
Edwin Clark University, Kiagbodo, Delta State
Federal University, Dutsin-Ma, Katsina State
Federal University, Kashere, Gombe State
Fountain University, Osogbo
Godfrey Okoye University, Urgwuomu- Nike
Gregory University, Uturu, Abia State
Hezekiah University, Umudi, Imo State
Joseph Ayo Babalola University, Ikeji-Arakeji
Madonna University, Okija
Nigerian Police Academy, Wudil, Kano State
Novena University Ogume
Obong University, Obong, Ntak
Oduduwa University, Ipetumodu
Redeemers University
Renaissance University, Ojiagu-Agbani, Enugu
Ritman University,Ikot-Ekpene,Akwa-Ibom State
Southwestern University, Okun-Owa, Ogun State
Summit Univerity, Offa, Kwara State
Tansain University, Oba, Anambra State
University Of Mkar, Gboko
Wellspring University, Irhihi/Ogbaneki, Benin City
Wesley University Of Science And Technology. Ondo