Do you want to study Economics? Are you looking for JAMB or WAEC subject combination for Economics? If so, am happy to inform you that JAMB and WAEC Subject combination for Economics has been released and is now available.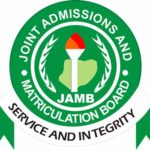 All JAMB and WAEC candidates who are interested in studying or having a career in Economics are hereby informed that JAMB and WAEC subject combination for Economics has been released.
What is Economics about?
Economics deals is divided between micro-economic concepts — supply and demand, labor and capital markets, tax incidence, comparative advantage, international trade, and benefit-cost analysis — and macroeconomic issues, such as economic growth, unemployment, inflation, national income and product accounting, the banking system, and
The study of economics can also provide valuable knowledge for making decisions in everyday life. It offers a tool with which to approach questions about the desirability of a particular financial investment opportunity, whether or not to attend college or graduate school, the benefits and costs of alternative careers, and the likely impacts of public policies including universal health care and a higher minimum wage
A degree in economics prepares students for setting things such as  law school, MBA programs, programs in public policy and administration, master's and PhD programs in economics, and graduate school in other business and social science disciplines.
Recommended Articles
Before you continue reading, check out the following:
JAMB Subject Combination For Economics
The JAMB subject combination for Economics are as follows:
Use of English
Mathematics
Economics
Any of Government, History, Geography, Literature in English,French and CRK/IRK.
WAEC (O Level) Subject Combination For Economics
The subjects needed to study Economics in WAEC must contain five (5) credit. This subject combination is also applicable to NECO AND GCE.
The O level requirement that is the compulsory WAEC subject combination for Economics must include:
English Language
Mathematics
Economics
A trade subject
At least two other relevant courses preferably in Commerce, Government and Accounting subjects
Places Where One can work with a Degree in Economics
Various Career opportunities in Economics include;
Actuarial analyst.
Chartered accountant.
Chartered certified accountant.
Chartered public finance accountant.
Data analyst.
Economist.
Financial risk analyst.
Forensic accountant.
Statistician
Stockbroker
List of Universities in Nigeria Offering Economics.
Below contains various Universities in Nigeria that one can study Economics and they are as follows;
Achievers University, Owo
Federal University, Dutse, Jigawa State (FUD)
Federal University, Ndifu-Alike, Ebonyi State (FUNAI)
Umar Musa Yar' Adua University Katsina (UMYU)