Are you looking for NYSC senate list 2021 for your institution? If you are interested in NYSC senate list for 2021 batch A, B and C then I am very happy to inform you that NYSC senate mobilization list for 2021 batch A, B and C (stream 1 and 2) has been released.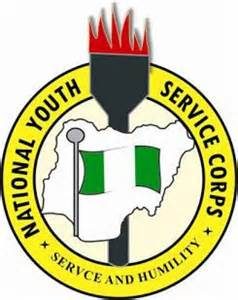 All prospective Corps members (PCMs) are by this notice informed that NYSC senate list 2021 batch A, B and C (stream I and II) for all institutions has been released by the management of the National Youth Service Corps. All the graduates awaiting mobilization can now proceed and check their name on the approved NYSC senate list by following the instructions outlined below.
How To Check NYSC Senate List 2021
Select your Institution (i.e School you graduated from),
Enter your Matriculation Number and Surname
Select your Date of birth,
Finally, click on Search to access the NYSC senate list for your institution.
Note: Uploading of names is still in progress. If your name is not there yet and you have completed all the necessary registration steps in your institution, it could be that your school is yet to upload or still in the process of uploading. You can keep on checking.
NYSC Registration Tips
Click on the Fresh Registration link if you are registering for the first time.
If you have registered previously and did not complete your Registration, do not create a new account instead. Login instead to continue your registration with your previous created Username and Password.
Make sure you upload a clear passport photograph.
make sure to stay connected to all our NYSC related Social Media Platforms for latest updates.
Do not thumbprint by proxy (third party).
Apply for Name Correction on your dashboard, Spelling errors, rearrangement, addition and removal of Name.
Make sure your Date of Birth is correct on the NYSC Portal, otherwise use the windows available on your dashboard to apply for correction, immediately after your Online Registration. Note that you cannot correct your Date of Birth after Camp Registration.
PCMs with wrongly uploaded Thumbprint and Passport Photographs during Online Registration are to contact the State Secretariat before the commencement of the Orientation Exercise. No change of passport photograph after registration on camp.
Part-time graduates are to register online so as to be able to print their Exclusion Letter on their dashboard when PCMs are enabled to print their Call-up Letters.
NYSC Senate List for Institutions
More Schools