WAEC Result for 2021/2022 academic session is out and has been released by the management of the West African Senior School Certificate examination (WASSCE). The procedures on how to check WAEC result 2021 has been explained on this post below.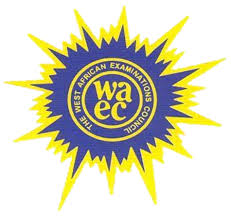 Are you looking for how to check WAEC result? if so, am very happy to inform you that we have explained in details on how WAEC Result 2021 can be checked using either a phone or computer. To know if WAEC result has been released, click here.
This is to inform all WAEC Candidates who participated in the May/June West African Senior School Certificate Examination (WASSCE Or WAEC) for 2021 that WAEC result is out and the procedures to check WAEC result 2021 has been released.
A lot of candidates are already in tension concerning the performance of the WAEC Examination and anticipation on when the results will be ready and uploaded online. See how to check WAEC GCE Result.
How To Check WAEC Result
Step 1: Visit the result checking portal by clicking http://www.waecdirect.org.
Step 2: Personal Details Section
Enter your WAEC Examination Number in the required column.
Select your Year of Examination E.g : 2021
Select the Type of Examination you participated in i.e. MAY/JUNE WASSCE
Step 3: Scratch Card Details Sections
Enter the Card Serial Number found on the reverse side of the WAEC result checking scratch card.
Enter the PIN on your Scratch card.
Finally, click "Submit" button to get your 2021 WAEC Result.
Congratulations to You as you check your WAEC Result Online.
The Next form of examination is the WAEC GCE result which is designed specifically for Private candidates.
How To Check WAEC Result Using a Mobile Phone
Those who don't have access to the internet so as to check their WAEC result using the online portal can now be able to check it using phone without even connecting to the internet.
To check your WAEC  2021 Result with your phone, click here.
HOW TO CHECK WAEC GCE RESULT (NOV/DEC).
Buy WAEC scratch card from any Banks, Post Office, Authorized Dealers and WAEC office nearest to you in your area.
Go to WAEC result checking official portal at www.waecdirect.org
Enter your center number and seat number in the required space. Your registration should look like this: 4310963***
Select the year you sat for the exam i.e. 2021
Select your exam type i.e. Nov/Dec.
Finally, enter your scratch card pin and serial number in the required space and then click submit to view your result.
You can share your results with other readers via the comment box.
Now that you have checked your WAEC result, see how to upload your result on JAMB portal here.
Other Resources That May Interest You