Do you want to study Linguistics? Are you looking for JAMB or WAEC subject combination for Linguistics? If so, am happy to inform you that JAMB and WAEC Subject combination for Linguistics has been released and is now available.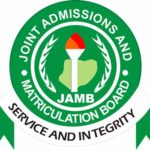 All JAMB and WAEC candidates who are interested in studying or having a career in Linguistics are hereby informed that JAMB and WAEC subject combination for Linguistics has been released.
What is Linguistics about?
Linguistics focuses on the nature of language and communication.It is a Four year bachelor's degree program that deals both with the study of particular languages, and the search for general properties common to all languages or large groups of languages. … phonetics (the study of the production, acoustics and hearing of speech sounds).
Students are exposed to different fields in psychology, languages etc. They also study several Languages and linguistic Theories.
Recommended Articles
Before you continue reading, check out the following:
Please note that the JAMB and WAEC requirements for Linguistics below also applies to
Linguistics and Communication Studies
Linguistics and African Language
Linguistics/Yoruba
Linguistics and Urhobo
Linguistics with Igbo/Yoruba.
JAMB Subject Combination For Linguistics
For you to be on a safe side it is better if you aim for a score of 180 – 200 and above in JAMB UTME because anything short of that may deny you of Admission/Post UTME. Of course, if you have a score below 180, you can consider College of Education or Polytechnic.
JAMB UTME subject combination (subject to write in jamb) for Linguistics are
Use of English
A trade subject
two other subjects.
O Level (WAEC and NECO) Subject Combination For Linguistics
The O level requirement for Linguistics must include:
English Language
Arts subjects
A trade subject
two other subjects.
Places Where One can work with a Degree in Linguistics
Various Career opportunities in Linguistics include;
English as a foreign language teacher.
Lexicographer.
Publishing copy-editor/proofreader.
Speech and language therapist.
Teaching assistant.
List of Universities in Nigeria Offering Linguistics.
Below contains various Universities in Nigeria that one can study Linguistics and they are as follows;
Fountain University, Osogbo
Igbinedion University, Okada, Benin City
List of Universities Offering Languages And Linguistics
List of Universities Offering Linguistics / Edo
List of Universities Offering Linguistics /Yoruba
List of Universities Offering Linguistics And Urhobo