Do you want to study Soil Science? Are you looking for JAMB or WAEC subject combination for Soil Science? If so, am happy to inform you that JAMB and WAEC Subject combination for Soil Science has been released and is now available.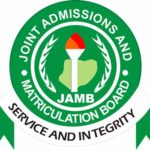 All JAMB and WAEC candidates who are interested in studying or having a career in Soil Science are hereby informed that JAMB and WAEC subject combination for Soil Scienceas been released.
What is Soil Science about?
Soil scientists are involved in the agricultural production, the assessment of environmental quality and product toxicity. In agriculture, they undergo research on the reaction of various types of soil to fertilisers, tillage practices, or crop rotation, and offer guidance to farmers and other landowners.
Soil experts can also provide counseling for construction projects, drilling procedures and forestry companies.
Soil scientists use their findings to help solve a wide range of soil management issues. They might, for example, determine the best crops to grow in a specific soil at a given place and time.
Soil scientists might also work to replenish endangered ecosystems by finding ways to increase soil fertility. Soil scientists often work for manufacturing companies, government agricultural departments and research laboratories. A large number of soil scientists are self-employed consultants.
Recommended Articles
Before you continue reading, check out the following:
JAMB Subject Combination For Soil Science
For you to be on a safe side it is better if you aim for a score of 180 – 200 and above in JAMB UTME because anything short of that may deny you of Admission/Post UTME. Of course, if you have a score below 180, you can consider College of Education or Polytechnic.
JAMB UTME subject combination for Soil Science are
Use of English
Chemistry
Biology
Agricultural Science plus Mathematics or Physics
Direct Entry Requirement for Soil Science

:
Two (2) A Level passes in Chemistry and one of Zoology/Botany/Agric Science/Biology, Geography, Mathematics, Physics, Geology, Economics and Health Science.
O Level (WAEC and NECO) Subject Combination For Soil Science
The WAEC subject combination for Soil Science are Five (5) SSC credit passes in English Language Mathematics, Chemistry, Biology/Agricultural Science and any other Science subject.
Places Where One can work with a Degree in Soil Science
Various Career opportunities in Soil Science include;
Agriculture Business Sales Manager
Agriculture Extension Worker (County Agent)
Agriculture Finance Advisor (banking)
Agronomist
Commodities Market Consultant
Consulting Soil Scientist
Crop Management Consultant
Data Analyst (State Department of Agriculture)
Environmental Consultant
Environmental Lawyer
Farmer
List of Universities in Nigeria Offering Soil Science.
Here are the list of Universities that offers Soil Sciences:
AMBROSE ALLI UNIVERSITY, EKPOMA, EDO STATE – AAU
AKWA IBOM STATE UNIVERSITY, IKOT-AKPADEN, AKWA IBOM STATE – AKSU
UNIVERSITY OF BENIN, BENIN CITY, EDO STATE – BENIN
UNIVERSITY OF CALABAR, CALABAR, CROSS RIVER STATE – CALABAR
CHUKWUEMEKA ODUMEGWU OJUKWU UNIVERSITY, ULI, ANAMBRA STATE – COOU
DELTA STATE UNIVERSITY, ABRAKA, DELTA STATE – DELSU
FEDERAL UNIVERSITY OF AGRICULTURE, MAKURDI, BENUE STATE – MAKURDI
MODIBBO ADAMA UNIVERSITY OF TECHNOLOGY, YOLA, ADAMAWA STATE – MAUTY
OBAFEMI AWOLOWO UNIVERSITY, ILE-IFE, OSUN STATE – OAU
RIVERS STATE UNIVERSITY OF SCIENCE AND TECHNOLOGY, PORT HARCOURT, RIVERS STATE – RSUST
SALEM UNIVERSITY, LOKOJA, KOGI STATE – SALEM
MICHAEL OKPARA UNIVERSITY OF AGRICULTURE, UMUDIKE, ABIA STATE – UMUDIKE
UNIVERSITY OF NIGERIA, NSUKKA, ENUGU STATE – UNN