Do you want to study Zoology? Are you looking for JAMB or WAEC subject combinations for Zoology? If so, am happy to inform you that the JAMB and O Level (WAEC and NECO) subject combination for Zoology has been published in this post.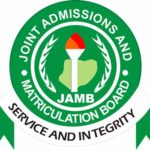 Continue reading this post to get the following information concerning WAEC and JAMB subject combinations required to study Zoology:
Zoology O'Level (WAEC and NECO) Subjects and Requirements


Zoology Direct Entry Subject and Requirements

Zoology JAMB (UTME) Subjects Combination
JAMB Subject Combination For Zoology
Without further ado, the JAMB subject combinations for Zoology are English, Biology and any two (2) of Physics, Chemistry and Mathematics.
Direct Entry Requirement for Zoology:
The direct entry requirements to study Zoology are:
Two (2) A Level passes or NCE in Biology, Zoology or Botany and one other Science subject.
Recommended Articles
Before you continue reading, check out the following:
WAEC (O'Level) Subject Combination For Zoology
The WAEC (O level) subject combinations to study Zoology are:
Five (5) SSC credit passes in English Language, Mathematics, Biology and two (2) other Science subject.
List of Universities Offering Zoology
Do you want to see the list of schools where you can study Zoology? Check out the schools below:
AMBROSE ALLI UNIVERSITY, EKPOMA, EDO STATE – AAU
AHMADU BELLO UNIVERSITY, ZARIA, KADUNA STATE – ABU
AFE BABALOLA UNIVERSITY, ADO-EKITI, EKITI STATE – ABUAD
ACHIEVERS UNIVERSITY, OWO, ONDO STATE – ACHIEVERS
ADAMAWA STATE UNIVERSITY, MUBI, ADAMAWA STATE – ADSU
AKWA IBOM STATE UNIVERSITY, IKOT-AKPADEN, AKWA IBOM STATE – AKSU
BAUCHI STATE UNIVERSITY, GADAU, BAUCHI STATE – BASU
BAYERO UNIVERSITY, KANO, KANO STATE – BAYERO
UNIVERSITY OF BENIN, BENIN CITY, EDO STATE – BENIN
BINGHAM UNIVERSITY, KARU, NASARAWA STATE – BINGHAM
BOWEN UNIVERSITY, IWO, OSUN STATE – BOWEN
BENUE STATE UNIVERSITY, MAKURDI, BENUE STATE – BSU
UNIVERSITY OF CALABAR, CALABAR, CROSS RIVER STATE – CALABAR
CRAWFORD UNIVERSITY, IGBESA, OGUN STATE – CRAWFORD
CRESCENT UNIVERSITY, ABEOKUTA, OGUN STATE – CUAB
DELTA STATE UNIVERSITY, ABRAKA, DELTA STATE – DELSU
DOMINICAN UNIVERSITY, IBADAN, OYO STATE – DOMINICAN-UNI
BONYI STATE UNIVERSITY, ABAKALIKI, EBONYI STATE – EBSU
EKITI STATE UNIVERSITY, ADO-EKITI, EKITI STATE – EKSU
FEDERAL UNIVERSITY, DUTSE, JIGAWA STATE – FED-DUTSE
FEDERAL UNIVERSITY, GUSAU, ZAMFARA STATE – FED-GUSAU
FEDERAL UNIVERSITY, LAFIA, NASARAWA STATE – FED-LAFIA
FEDERAL UNIVERSITY, LOKOJA, KOGI STATE – FED-LOKOJA
FEDERAL UNIVERSITY OF AGRICULTURE, ABEOKUTA, OGUN STATE – FUNAAB
GOMBE STATE UNIVERSITY, TUDUN WADA, GOMBE, GOMBE STATE – GSU
HALLMARK UNIVERSITY, IJEBU-ITELE, OGUN STATE – HALLMARK
UNIVERSITY OF IBADAN, IBADAN, OYO STATE – IBADAN
IGBINEDION UNIVERSITY, OKADA, BENIN CITY, EDO STATE – IGBINEDION
UNIVERSITY OF ILORIN, ILORIN, KWARA STATE – ILORIN
JOSEPH AYO BABALOLA UNIVERSITY, IKEJI-ARAKEJI, OSUN STATE – JABU
UNIVERSITY OF JOS, JOS, PLATEAU STATE – JOS
KEBBI STATE UNIVERSITY OF SCIENCE AND TECHNOLOGY, ALIERO, KEBBI STATE – KSUSTA
KWARA STATE UNIVERSITY, MALETE, ILORIN, KWARA STATE – KWASU
UNIVERSITY OF LAGOS, LAGOS STATE – LAGOS
IBRAHIM BADAMASI BABANGIDA UNIVERSITY, LAPAI, NIGER STATE – LAPAI
LEGACY UNIVERSITY, OKIJA, ANAMBRA STATE – LEGACY
UNIVERSITY OF MAIDUGURI, BORNO STATE – MAIDUGURI
FEDERAL UNIVERSITY OF AGRICULTURE, MAKURDI, BENUE STATE – MAKURDI
UNIVERSITY OF MKAR, GBOKO, BENUE STATE – MKAR
NASARAWA STATE UNIVERSITY, KEFFI, NASARAWA STATE – NASARAWA
NIGER DELTA UNIVERSITY, WILBERFORCE, BAYELSA STATE – NDU
OBAFEMI AWOLOWO UNIVERSITY, ILE-IFE, OSUN STATE – OAU
ONDO STATE UNIVERSITY OF SCIENCE AND TECHNOLOGY, OKITIPUPA, ONDO STATE – OSUSTECH
PAUL UNIVERSITY, AWKA, ANAMBRA STATE – PAUL
SOUTHWESTERN UNIVERSITY, OKUN-OWA, OGUN STATE – SOUTHWESTERN
TARABA STATE UNIVERSITY, JALINGO, TARABA STATE – TSUJ
HEZEKIAH UNIVERSITY, UMUDI, IMO STATE – UNIHEZ
OSUN STATE UNIVERSITY, OSOGBO, OSUN STATE – UNIOSUN
UNIVERSITY OF NIGERIA, NSUKKA, ENUGU STATE – UNN
VERITAS UNIVERSITY, ABUJA, FCT – VERITAS