Do you want to study Fisheries? Are you looking for JAMB or WAEC subject combination for Fisheries? If so, am happy to inform you that JAMB and WAEC Subject combination for Fisheries has been released and is now available.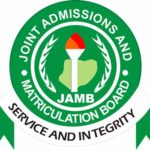 All JAMB and WAEC candidates who are interested in studying or having a career in Fisheries are hereby informed that JAMB and WAEC subject combination for Fisheries has been released.
What is Fisheries about?
Fisheries science is generally a 4-year course that teaches student about the managing and understanding fishes.
It is a multidisciplinary science, which draws on the disciplines of aquaculture, fish processing, fishery resource management, fisheries environment, fishing technology and management and fisheries extension.
This course exposes students to different ways in breeding and harvesting fish across different water bodies in Nigeria. They learn about different types of fish food, growth stages of fishes etc.
Places Where One can work with a Degree in Fisheries
Various Career opportunities in Fisheries include;
Wildlife biologist.
Marine biologist.
Habitat restoration biologist.
Endangered species biologist.
Wildlife or fish manager.
Hatchery technician.
Fishery area manager.
Hatchery manager
International/exotic fishery specialist
Fish law enforcement officer
Zoo/aquarium animal caretaker
Recommended Articles
Before you continue reading, check out the following:
JAMB Subject Combination for Fisheries
The following are JAMB subject combinations required to study Fisheries:
Use of English
Chemistry
Biology
Chose between Mathematics or Physics.
O Level (WAEC and NECO) Subject Combination for Fisheries
The subjects needed to study Fisheries in WAEC must contain five (5) credit. This subject combination is also applicable to NECO AND GCE.
The O level requirement that for Fisheries are:
English Language
Literature in English
Mathematics
A trade subject
List of Universities in Nigeria Offering Fisheries.
Below contains various Universities in Nigeria that one can study Fisheries and they are as follows;