Want to download JAMB CBT App Apk for android phones and use offline? If you are interested in downloading JAMB CBT app that contains JAMB past questions and answers then this page you are currently reading will be very useful to you as we have provided you with the latest JAMB CBT application that you can download, install and use on your android phone.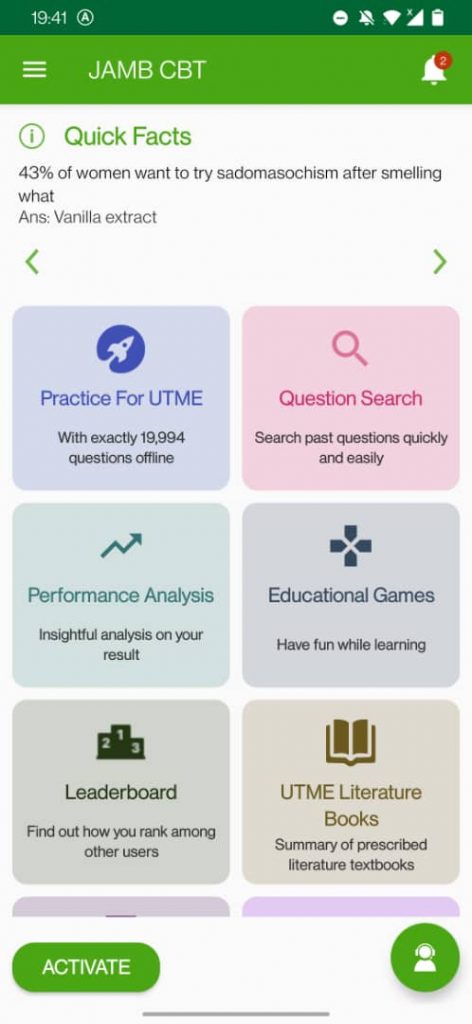 As already mentioned earlier, this is to officially inform all JAMB candidates who will be writing this upcoming JAMB examination that JAMB CBT app apk is now available for download.
One good thing about this JAMB CBT app is that you can easily download and install it in your phone after which you can start using it instantly without any further customisations or additional setup. Download JAMB CBT Software for laptop here.
ABOUT JAMB CBT APP APK
The JAMB CBT App is a mobile application which allows JAMB candidates to practice JAMB past questions and answers right on their smartphones. This mobile application is available for android devices and it contains JAMB Past questions and answers and other related guide for JAMB candidates to play with and get used to the JAMB examination ecosystem.
Download JAMB CBT App 2o22
Alternative Download
If the one above is not working for you, download the APK version below and install it from your download folder.
Why Download JAMB CBT App?
They are many reasons why you need to download the JAMB CBT App
JAMB CBT APP APK Exposes you to JAMB Past Questions
JAMB Repeats Past Questions in every of they Examination
It Allows one to practice JAMB Questions as if they are writing the Main JAMB Examination
Because you have access to a lot of questions which JAMB has set before during the previous examinations, you will score very high in the Exam
Features of the JAMB CBT APK App (APK)
Contains 20,000+ Questions Offline – practice authentic UTME past and model questions from 24 subjects with detailed explanations.
Questions and Answers from JAMB Novel Sweet Sixteen.
Practice By Topics – gain mastery of any topic by practicing questions from any topic of interest.
Summary of 22 JAMB prescribed literature textbooks – study literature textbooks and practice over 1000 likely questions
Dictionary – get definition of over 92,000 words offline.
School Finder – using School Finder is by far the easiest way to know JAMB requirement for any course in Nigeria
Voice (Text-To-Speech) – you can listen to questions and explanation in an interesting way.
Offline Chatbot – chat with Clara to find answers to most requests using our custom built Chatbot technology with amazing artificial intelligence
Educational Games – have fun while learning with our fascinating games
Does Not Expire – continues to function as long as your device stays alive!
No Subscription Fee – once activated, forever activated for all subjects!
Other Resources That May Interest You