What are the list of approved JAMB CBT registration centres for all states? If you are interested in knowing the list of JAMB CBT centres in each state in Nigeria where you can buy and register JAMB form then this post will be very useful to you.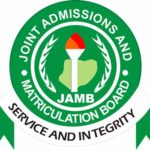 As mentioned above, this post will be providing you with the list of all JAMB CBT centres across all the states in Nigeria so you can check for the nearest centre to you for registration.
Even if you are not here to see JAMB CBT centres for all states, you can still share the post to others out there who may be in need of JAMB CBT centres in each state.
JAMB Accredited CBT Centres In All States
Click on the JAMB CBT centres for any of the states you are interested in below to see the list of approved CBT registration centres in the state.
Other Resources You May Like