Do you want to study Meteorology? Are you looking for JAMB or WAEC subject combinations for Meteorology? If so, am happy to inform you that the JAMB and WAEC subject combination for Meteorology has been published in this post.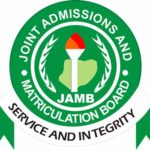 Continue reading this post to get the following information concerning WAEC and JAMB subject combinations required to study Meteorology:
Meteorology
O'Level (WAEC) Subjects and Requirements

Meteorology
Direct Entry Subject and Requirements
Meteorology
JAMB (UTME) Subjects Combination
Recommended Articles
Before you continue reading, check out the following:
JAMB, WAEC And Direct Entry Requirements To Study Meteorology

Direct Entry Requirement for Meteorology:
(i) ND upper credit in Meteorology in addition to the O Level requirements. OR
(ii)WMO Class II Certificate in Weather Forecasting in addition to the O Level requirements.
(iii) A Level passes in Mathematics and Physics in addition to the SSC requirements.
O Level (WAEC and NECO) Requirements for Meteorology:
Five (5) SSC credit passes to include English, Language, Mathematics, Biology, Chemistry and any other Science subject.
JAMB Subject combination for Meteorology:
Biology, Chemistry & Physics or Mathematics.