Are you interested in WAEC GCE timetable 2021 for second series? If you are looking for WAEC GCE 2021 timetable PDF download for January/February (2nd series) WAEC examination then continue reading this post as we provided you WAEC GCE timetable 2021/2022.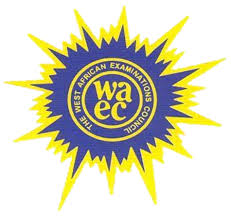 This is to inform all candidates who registered for the second series of West African Examination Council GCE examination that WAEC GCE timetable has been released by the management of the West African Senior School Certificate Examination (WASSCE).
All private candidates who will be writing the 1st series of WAEC GCE (August/September) are advised to read the details below concerning the WAEC GCE timetable for first series.
WAEC GCE Exam Date
November 1, 2021.
WAEC GCE 2021 examination is starting on the 1st of November, 2021.
Other WAEC Related Updates
WAEC GCE Timetable 2021
Click Here to Download WAEC GCE Timetable.
Note:
** Available to candidates in Nigeriaonly
*** Available to candidates in The Gambia only
**** Available to candidates in Liberia only
1. Difference in Time on Question Paper and Timetable
Where the duration indicated on the question paper differs from that on the timetable, the one on the question paper should be followed.