Do you want to study Agriculture? Are you looking for JAMB or WAEC subject combinations for Agriculture? If so, am happy to inform you that the JAMB and WAEC subject combination for Agriculture has been published in this post.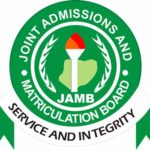 Continue reading this post to get the following information concerning WAEC and JAMB subject combinations required to study Agriculture:
Agriculture O'Level (WAEC) Subjects and Requirements


Agriculture Direct Entry Subject and Requirements

Agriculture JAMB (UTME) Subjects Combination
What is Agriculture about?
Agriculture prepare students for a variety of careers, including ranching, farming, agriculture science or horticulture management. Students learn everything from horticulture basics to how to run a farming business.
Recommended Articles
Before you continue reading, check out the following:
JAMB Subject Combination For Agriculture
For you to be on a safe side it is better if you aim for a score of 180 – 200 and above in JAMB UTME because anything short of that may deny you of Admission/Post UTME. Of course, if you have a score below 180, you can consider College of Education or Polytechnic.
JAMB UTME subject combination (subject to write in jamb) for Agriculture are:
Use of English
Chemistry
Biology/Agriculture
Choose one of Physics and Mathematics
O Level (WAEC and NECO) Subject Combination For Agriculture?
The subjects needed to study Agriculture in WAEC must contain five (5) credit. This subject combination is also applicable to NECO AND GCE.
The O level (WAEC and NECO) requirement ( subject combination) for Agriculture must include:
English Language
Biology/Agric Science
Chemistry
Anyone of Mathematics, Physics, Geography and Economics
A trade subject
List of Universities in Nigeria Offering Agriculture.
Afe Babalola University, Ado-Ekiti – Ekiti State
Babcock University, Ilishan-Remo
University of Ilorin (UNILORIN) with options in: (i) Crop Protection (ii) Animal Production (iii) Agric-Economics & Farm Mgt. (iv) Agric. Extension & Rural Development. (v) Agronomy
Chukwuemeka Odumegwu Ojukwu University, Uli
Gregory University, Uturu
University of Agriculture, Makurdi
University of Maiduguri (UNIMAID) (General Agriculture)
Usumanu Danfodiyo University (UDUSOK)
Imo State University, Owerri (IMSU) with options in: (a) Crop Science and Biotech b) Agric. Economics and Rural Dev. and Extension c) Soil Science and Env. Mgt. d) Animal Science and Fisheries
Federal University, Dutse, Jigawa State (FUD) With options in: (A) (i) Agric Economics and Extension (ii) Animal Science (iii) Crop Science (iv) Crop Protection (v) Soil Science (B) Fisheries and Aquaculture (C) Forestry and Wildlife Management
Federal University, Dutsin-Ma, Katsina (FUDUSOK) With options in : (a) Agric Economics, Extension and Rural Sociology (b) Animal Health Production (c) Crop Production and Protection (d) Soil Science
FED-GASUA
Federal University, Oye-Ekiti, Ekiti State With options in : (a) Agric Economics and Extension (b) Animal Production and Health (c) Soil Science (d) Crop Science and Horticulture
Federal University, Wukari, Taraba State (FUWUKARI) With options in: (a) Agric Economics/ Extension (b) Crop Production and protection (c) Anima Production and Health (d) Soil Science and Land Resources Management
Federal University, Kashere, Gombe State (FUKASHERE) With options in : (a) Agric Economics and Extension Services (b) Agronomy (c) Animal Science (d) Soil Science
Landmark University, Omu-Aran
Michael Okpara University of Agricultural Umudike with options at the final year in: (i) Agric Economics. (ii) Agric Extension & Rural Sociology. (iii) Animal Production (iv) Plant Health Management (v) Soil Science & Agro-Climatology (vi) Agronomy
Olabisi Onabanjo University, Ago Iwoye
Plateau State University, Bokkos (PLASU)
River State University of Science and Technology (RSUST)
Nnamdi Azikiwe University, Awka (UNIZIK) With options in: i. Agric Economics & Ext. ii. Animal Science & Technology iii. Crop Science & Horticulture iv. Fishery & Aquaculture v. Food & Technology vi. Forestry & Wildlife Mgt. vii. Soil Science & Technology
University of Nigeria, Nsukka (UNN) with options in: i) Agric Business and Farm Management ii) Agric Economics iii) Agric Ext. and Rural Sociology iv) Animal Production v) Crop Production vi) Soil Science & Farm Mechanisation.
Kano University of Science & Technology, Wudil (KUST)
Ekiti State University with options in: i. Crop Science & Env. Sc. ii. Animal Prod. & Crop Sc. iii. Agric-Economics & Ext. Services. iv. Forestry, Wildlife & Fisheries
Bayero University, Kano with options in: (a) Soil Science (b) Agronomy (c) Crop Sc. (d) Crop Protection (e) Agric – Economics (f) Animal Science
Bowen University, Iwo with options in: (i) Agric-Economics & Farm Mgt. (ii) Agric Ext. & Rural Dev. (iii) Food Science & Tech. (iv) Forestry and Wood Tech. (v) Animal Sc. & Fisheries Mgt (vi) Crop Production (vii) Home Science & Mgt.
Kebbi State University, Kebbi
Ladoke Akintola University of Technology, Ogbomoso (LAUTECH)
Ibrahim Badamasi Babangida University, Lapai (IBBU) with options in: Agric. Economics., Agric. Ext. & Rural Dev and Agricultural Production & Renewable Resources
Cross River State University of Science &Technology, Calabar (CRUTECH) (with option in:) (i) Agricultural Economics and Extension (ii) Animal Science (iii) Agronomy
Benson Idahosa University, Benin City (with options in: i)Agricultural Economics and Extension Services ii) Animal Production iii) Animal Science iv) Crop Production v) Soil Science vi) Fishery vii) Forestry and Wild Life and Environmental Management
Kogi State University Anyigba with options in: i) Agric. Economics and Extension ii) Animal Production iii) Crop Production iv) Soil Science Adamawa State University Mubi (ADSU) (with options in:) (i) Agricultural Economics and Extension ii. Animal Production iii. Crop Protection iv. Soil Science
Igbinedion University Okada
University of Uyo (with options in: i. Agric. Economics & Extension ii. Crop Science iii. Soil Science iv. Animal Science
Crawford University Igbesa (offers the course as Agricultural \Mechanization and Technology)
Delta State University, Abraka (DELSU)
University of Jos (UNIJOS)
Kwara State University, Ilorin (KWASU)
Wesley University of Science & Technology, Ondo