Do you want to download JAMB Syllabus for all subjects for 2021/2022? If you are interested in JAMB syllabus for all subjects then it will please you to know that i have provided the list of JAMB syllabus for all subjects here in this post you are currently reading.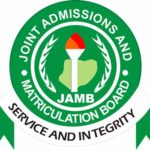 This is to inform all JAMB candidates who will be writing JAMB examination for this year that JAMB syllabus for all courses has been released by the management if the Joint Admission and Matriculation Board.
Other Resources That May Interest You
JAMB Syllabus For All Subjects
Click on any of the subjects below to see JAMB syllabus for that subject.