Do you want to study History/Sociology? Are you looking for JAMB or WAEC subject combinations for History/Sociology? If so, am happy to inform you that the JAMB and WAEC subject combination for History/Sociology has been published in this post.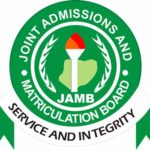 Continue reading this post to get the following information concerning WAEC and JAMB subject combinations required to study History/Sociology:
History/Sociology
O'Level (WAEC) Subjects and Requirements

History/Sociology
Direct Entry Subject and Requirements
History/Sociology
JAMB (UTME) Subjects Combination
Recommended Articles
Before you continue reading, check out the following:
JAMB, WAEC And Direct Entry Requirements To Study History/Sociology

Direct Entry Requirement for History/Sociology:
Two (2) A Level passes/NCE (upper credit) in History/ Government and any other related subject.
O Level (WAEC and NECO) Requirements for History/Sociology:
Five (5) SSC credit passes to include English Language, Geography, Government/History.
JAMB Subject combination for History/Sociology:
History/Government and any other two (2) subjects from the Arts and Social Sciences.