Are you looking for JAMB and WAEC subject combination for Biochemistry? All JAMB aspirants are hereby informed that JAMB and WAEC subject combinations for Biochemistry is now available.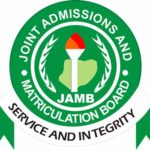 This post contains what Biochemistry is about, admission requirement to study Biochemistry in Nigeria Universities, places one can work with a degree in Biochemistry.
Proceed below to check for details on the subject combinations required to study Biochemistry.
What is Biochemistry about?
Biochemistry course introduces students to the basic ways in which chemistry affects life processes. Typically, introductory biochemistry classes include both lab and lecture components and incorporate organic, inorganic, physical and analytical chemistry processes. 
You will also study the actions of enzymes, and how they can be inhibited by drugs, as well as genetic engineering and molecular biology.
Places Where One can work with a Degree in Biochemistry
Various Career opportunities in Biochemistry include;
Analytical chemist.
Biomedical scientist.
Healthcare scientist, clinical biochemistry.
Clinical research associate.
Forensic scientist.
Research scientist (Life Science)
Scientific laboratory technician.
Recommended Articles
Before you continue reading about Biochemistry subject combinations, check out the following:
JAMB Subject Combination For Biochemistry
Without further ado, the JAMB subject combinations for Biochemistry are:
Use of English
Biology
Chemistry
Choose between Physics or Mathematics.
O Level (WAEC and NECO) Subject Combination For Biochemistry?
The subjects needed to study Biochemistry in WAEC must contain five (5) credit. This subject combination is also applicable to NECO AND GCE. The O level requirement that is the compulsory WAEC subject combination for Biochemistry must include:
English Language
Chemistry
Mathematics
Physics
Biology
A trade subject
List of Universities in Nigeria Offering Biochemistry.
Below contains various Universities in Nigeria that one can study Biochemistry and they are as follows;
AMBROSE ALLI UNIVERSITY, EKPOMA, EDO STATE – AAU
ADEKUNLE AJASIN UNIVERSITY, AKUNGBA-AKOKO, ONDO STATE – AAUA
AHMADU BELLO UNIVERSITY, ZARIA, KADUNA STATE – ABU
AFE BABALOLA UNIVERSITY, ADO-EKITI, EKITI STATE – ABUAD
ACHIEVERS UNIVERSITY, OWO, ONDO STATE – ACHIEVERS
ADAMAWA STATE UNIVERSITY, MUBI, ADAMAWA STATE – ADSU
AJAYI CROWTHER UNIVERSITY, OYO, OYO STATE – AJAYI
AL- HIKMAH UNIVERSITY, ILORIN, KWARA STATE – AL-HIKMAH
ANCHOR UNIVERSITY, AYOBO, LAGOS STATE – ANCHOR-UNI
ARTHUR JARVIS UNIVERSITY, AKPABUYO, CROSS RIVER STATE – ARTHUR-JARVIS
ATIBA UNIVERSITY, OYO, OYO STATE – ATIBA
ADELEKE UNIVERSITY, EDE, OSUN STATE – AUE
BABCOCK UNIVERSITY, ILISHAN-REMO, OGUN STATE – BABCOCK
BAUCHI STATE UNIVERSITY, GADAU, BAUCHI STATE – BASU
ABUBAKAR TAFAWA BALEWA UNIVERSITY, BAUCHI, BAUCHI STATE – BAUCHI
BAYERO UNIVERSITY, KANO, KANO STATE – BAYERO
BELLS UNIVERSITY OF TECHNOLOGY, OTA, OGUN STATE – BELLS
UNIVERSITY OF BENIN, BENIN CITY, EDO STATE – BENIN
BINGHAM UNIVERSITY, KARU, NASARAWA STATE – BINGHAM
BENSON IDAHOSA UNIVERSITY, BENIN CITY, EDO STATE – BIU
BOWEN UNIVERSITY, IWO, OSUN STATE – BOWEN
BENUE STATE UNIVERSITY, MAKURDI, BENUE STATE – BSU
CALEB UNIVERSITY, IMOTA, LAGOS STATE – CALEB
CARITAS UNIVERSITY, AMORJI-NIKE, ENUGU, ENUGU STATE – CARITAS
CHRISLAND UNIVERSITY, OWODE, OGUN STATE – CHRISLAND
CLIFFORD UNIVERSITY, OWERRINTTA, ABIA STATE – CLIFFORD
COAL CITY UNIVERSITY, ENUGU, ENUGU STATE – COAL-CITY
CHUKWUEMEKA ODUMEGWU OJUKWU UNIVERSITY, ULI, ANAMBRA STATE – COOU
COVENANT UNIVERSITY, CANAAN LAND, OTA, OGUN STATE – COVENANT
CRAWFORD UNIVERSITY, IGBESA, OGUN STATE – CRAWFORD
CROWN HILL UNIVERSITY, EIYENKORIN, KWARA STATE – CROWN-HILL
CROSS RIVER UNIVERSITY OF TECHNOLOGY, CALABAR, CROSS RIVERS STATE – CRUTECH
CRESCENT UNIVERSITY, ABEOKUTA, OGUN STATE – CUAB
DELTA STATE UNIVERSITY, ABRAKA, DELTA STATE – DELSU
EDWIN CLARK UNIVERSITY, KIAGBODO, DELTA STATE – EDWIN CLARK
EKITI STATE UNIVERSITY, ADO-EKITI, EKITI STATE – EKSU
ELIZADE UNIVERSITY, ILARA-MOKIN, ONDO STATE – ELIZADE
EASTERN PALM UNIVERSITY, OGBOKO, IMO STATE – EPU
ENUGU STATE UNIVERSITY OF SCIENCE AND TECHNOLOGY, ENUGU, ENUGU STATE – ESUTECH
EDO UNIVERSITY, IYAMHO, EDO STATE – EUI
EVANGEL UNIVERSITY, AKAEZE, EBONYI STATE – EVANGEL
FEDERAL UNIVERSITY, DUTSE, JIGAWA STATE – FED-DUTSE
FEDERAL UNIVERSITY, DUTSIN-MA, KATSINA STATE – FED-DUTSINMA
FEDERAL UNIVERSITY, GASHUA, YOBE STATE – FED-GASHUA
FEDERAL UNIVERSITY, GUSAU, ZAMFARA STATE – FED-GUSAU
FEDERAL UNIVERSITY, BIRNIN-KEBBI, KEBBI STATE – FED-KEBBI
FEDERAL UNIVERSITY, LAFIA, NASARAWA STATE – FED-LAFIA
FEDERAL UNIVERSITY, LOKOJA, KOGI STATE – FED-LOKOJA
FEDERAL UNIVERSITY, OTUOKE, BAYELSA STATE – FED-OTUOKE
FEDERAL UNIVERSITY, OYE-EKITI, EKITI STATE – FED-OYE EKITI
FOUNTAIN UNIVERSITY, OSOGBO, OSUN STATE – FOUNTAIN
FEDERAL UNIVERSITY OF AGRICULTURE, ABEOKUTA, OGUN STATE – FUNAAB
GODFREY OKOYE UNIVERSITY, URGWUOMU- NIKE, ENUGU STATE – GOUU
GREGORY UNIVERSITY, UTURU, ABIA STATE – GREGORY
GOMBE STATE UNIVERSITY, TUDUN WADA, GOMBE, GOMBE STATE – GSU
HALLMARK UNIVERSITY, IJEBU-ITELE, OGUN STATE – HALLMARK
IGBINEDION UNIVERSITY, OKADA, BENIN CITY, EDO STATE – IGBINEDION
UNIVERSITY OF ILORIN, ILORIN, KWARA STATE – ILORIN
JOSEPH AYO BABALOLA UNIVERSITY, IKEJI-ARAKEJI, OSUN STATE – JABU
KEBBI STATE UNIVERSITY OF SCIENCE AND TECHNOLOGY, ALIERO, KEBBI STATE – KSUSTA
KANO UNIVERSITY OF SCIENCE AND TECHNOLOGY, WUDIL, KANO STATE – KUST
KWARA STATE UNIVERSITY, MALETE, ILORIN, KWARA STATE – KWASU
UNIVERSITY OF LAGOS, LAGOS STATE – LAGOS
LANDMARK UNIVERSITY, OMU-ARAN, KWARA STATE – LANDMARK
IBRAHIM BADAMASI BABANGIDA UNIVERSITY, LAPAI, NIGER STATE – LAPAI
LEAD CITY UNIVERSITY, IBADAN, OYO STATE – LCITY
LEGACY UNIVERSITY, OKIJA, ANAMBRA STATE – LEGACY
MADONNA UNIVERSITY, ELELE, RIVERS STATE – MADONNA
UNIVERSITY OF MAIDUGURI, BORNO STATE – MAIDUGURI
YUSUF MAITAMA SULE UNIVERSITY, KANO, KANO STATE – MAITAMA
FEDERAL UNIVERSITY OF AGRICULTURE, MAKURDI, BENUE STATE – MAKURDI
MODIBBO ADAMA UNIVERSITY OF TECHNOLOGY, YOLA, ADAMAWA STATE – MAUTY
MICHAEL AND CECILIA IBRU UNIVERSITY, OWHRODE, DELTA STATE – MC-IBRU
McPHERSON UNIVERSITY, SERIKI SOTAYO, OGUN STATE – MCPHERSON
UNIVERSITY OF MKAR, GBOKO, BENUE STATE – MKAR
MOUNTAIN TOP UNIVERSITY, MAKOGI-OBA, OGUN STATE – MOUNTAIN TOP
NIGER DELTA UNIVERSITY, WILBERFORCE, BAYELSA STATE – NDU
NILE UNIVERSITY OF NIGERIA, ABUJA – NILE
NOVENA UNIVERSITY, OGUME, DELTA STATE – NOVENA
OBAFEMI AWOLOWO UNIVERSITY, ILE-IFE, OSUN STATE – OAU
OBONG UNIVERSITY, OBONG, NTAK, AKWA IBOM STATE – OBONG
ODUDUWA UNIVERSITY, IPETUMODU, OSUN STATE – ODUDUWA
OLABISI ONABANJO UNIVERSITY, AGO-IWOYE, OGUN STATE – OOU
ONDO STATE UNIVERSITY OF SCIENCE AND TECHNOLOGY, OKITIPUPA, ONDO STATE – OSUSTECH
PAUL UNIVERSITY, AWKA, ANAMBRA STATE – PAUL
PRECIOUS CORNERSTONE UNIVERSITY, IBADAN, OYO STATE – PC-UNI
PLATEAU STATE UNIVERSITY, BOKKOS, PLATEAU STATE – PLASU
NIGERIAN POLICE ACADEMY, WUDIL, KANO STATE – POL-ACAD
REDEEMERS UNIVERSITY, OSUN STATE – REDEEMERS
RENAISSANCE UNIVERSITY, OJIAGU-AGBANI, ENUGU, ENUGU STATE – RENAISSANCE
RHEMA UNIVERSITY, ABA, ABIA STATE – RHEMA
RIVERS STATE UNIVERSITY OF SCIENCE AND TECHNOLOGY, PORT HARCOURT, RIVERS STATE – RSUST
SALEM UNIVERSITY, LOKOJA, KOGI STATE – SALEM
SAMUEL ADEGBOYEGA UNIVERSITY, OGWA, EDO STATE – SAU
SKYLINE UNIVERSITY NIGERIA, KANO, KANO STATE – SKYLINE
SOKOTO STATE UNIVERSITY, SOKOTO, SOKOTO STATE – SOSU
SOUTHWESTERN UNIVERSITY, OKUN-OWA, OGUN STATE – SOUTHWESTERN
SPIRITAN UNIVERSITY, NNEOCHI, ABIA STATE – SPIRITAN
SUMMIT UNIVERITY, OFFA, KWARA STATE – SUMMIT
TANSIAN UNIVERSITY, OBA, ANAMBRA STATE – TANSIAN
MICHAEL OKPARA UNIVERSITY OF AGRICULTURE, UMUDIKE, ABIA STATE – UMUDIKE
UMARU MUSA YARADUA UNIVERSITY, KATSINA, KATSINA STATE – UMYUK
UNIVERSITY OF AFRICA, TORU-ORUA, BAYELSA STATE – UNI-AFRICA
KINGS UNIVERSITY, ODE-OMU, OSUN STATE – UNIKINGS
OSUN STATE UNIVERSITY, OSOGBO, OSUN STATE – UNIOSUN
UNIVERSITY OF NIGERIA, NSUKKA, ENUGU STATE – UNN
VERITAS UNIVERSITY, ABUJA, FCT – VERITAS
WESLEY UNIVERSITY, ONDO, ONDO STATE – WESLEYUNI
WESTERN DELTA UNIVERSITY, OGHARA, DELTA STATE – WESTERN-DEL
BIOCHEMISTRY AND MOLECULAR BIOLOGY
Below contains various Universities in Nigeria that one can study Biochemistry and Molecular Biology: