Are you looking for WAEC Syllabus for all subjects? WAEC syllabus for all subjects offered in Senior secondary schools is now available.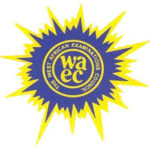 This is to inform all candidates that will be writing the West African Certificate Examination that WAEC Syllabus for all subjects has been published by the management.
Why Use WAEC Syllabus to Prepare for your Exams?
Simply put; this is because WAEC syllabus contains topics recommended by the board of the West African Examination Council for students who intends sitting for the examination so they can prepare very well and also perform well.
So, Syllabus are designed to contain the list of topics that the examination in question will be set from and the topics are not arranged in the order of their relative importance.
The importance of the WAEC syllabus cannot be over emphasised as it serves as a pointer directing candidates on areas in each subject to concentrate on while reading for their upcoming WAEC exams.
It is also a guide to important information which every WAEC candidate should know prior to the examination.
Other Resources That May Interest You
WAEC Syllabus For All Subjects
So without further ado, here are the list of subjects offered in WAEC and the respective syllabus for it. Click on any subject to view its syllabus.