Are you looking for JAMB CBT practice software for 2023? If you are interested in downloading JAMB CBT software which contains JAMB past questions and answers then you are welcome as this page contains a link that you can use to download JAMB CBT software that you can install on your PC or Laptop.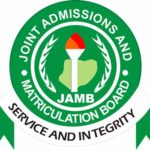 Having given the introduction above, this is a notice to all JAMB candidates and JAMB CBT centres that JAMB 2023 CBT software for PC's is now available for download. You can download the CBT software, install it on your laptop and practice it even without internet (offline).
The environment of the JAMB CBT Software is similar to the one you will find yourself on your JAMB examination day; so why don't you start getting used to the JAMB CBT environment right now.
Download JAMB CBT Software
Features of JAMB CBT Software
Contains 18,000+ Questions Offline – practice authentic UTME past and model questions from 24 subjects with detailed explanations.
Questions and Answers from JAMB Novel Sweet Sixteen.
Practice By Topics – gain mastery of any topic by practicing questions from any topic of interest.
Summary of 16 JAMB prescribed literature textbooks – study literature textbooks and practice over 1000 likely questions
Dictionary – get definition of over 92,000 words offline.
School Finder – using School Finder is by far the easiest way to know JAMB requirement for any course in Nigeria
Voice (Text-To-Speech) – you can listen to questions and explanation in an interesting way.
Offline Chatbot – chat with Clara to find answers to most requests using our custom built Chatbot technology with amazing artificial intelligence
Educational Games – have fun while learning with our fascinating games
Does Not Expire – continues to function as long as your device stays alive!
No Subscription Fee – once activated, forever activated for all subjects!
Other Cool Features of JAMB CBT Software
Practice one or more subjects at once – you can practice all four subjects at a time.
Built-In Calculator – use the built-in calculator to crunch numbers without leaving the exam interface.
Rich Result Analysis – get detailed analysis on how you perform on any exam.
Bookmarks – bookmark any question that you wish to view later.
Decide Everything – easily change the number of questions, exam year, exam time, exam mode and username.
Other Resources That May Interest You