Do you want to study Law? Are you looking for JAMB or WAEC subject combination for Law? If so, am happy to inform you that JAMB and WAEC Subject combination for Law has been released and is now available.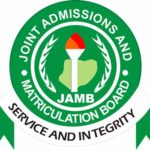 All JAMB and WAEC candidates who are interested in studying or having a career in Law are hereby informed that JAMB and WAEC subject combination for Law for 2020/2021 academic session has been released.
About Law
A law degree opens different career options in different other sectors like administrative, corporate management and legal services.
At such, to succeed as a lawyer in Nigeria, you have to be familiar with both domestic and indigenous knowledge that forms the basis of the Nigerian legal system
Another positive side of studying law in Nigeria is that you will have a better understanding of the Nigerian legal system, its courts and legal institutions and with your depth of knowledge and background in Nigerian law, you could go on to have a successful Nigerian law practice.
Being able to do well detailed research, interpretation, communication with people and also teamwork will come handy while studying this course.
Recommended Articles
Before you continue reading, check out the following:
JAMB Subject Combination For Law
For you to be on a safe side it is better if you aim for a score of 180 – 200 and above in JAMB UTME because anything short of that may deny you of Admission/Post UTME. Of course, if you have a score below 180, you can consider College of Education or Polytechnic.
JAMB UTME subject combination  required for Law are as follows:
Use of English
Government/CRS/IRS
Literature in English
Any other social science subjects e.g Commerce, Economics
O Level (WAEC and NECO) Subject Combination For Law
The subjects needed to study Law in WAEC must contain five (5) credit. This subject combination is also applicable to NECO AND GCE.
The O level requirement that is the compulsory for Law must include:
English Language
Literature in English
Mathematics
A trade subject
Places Where One can work with a Degree in Law
Various Career opportunities in Law include;
Government Lawyer
Solicitor
Detective
Judge
Barrister's clerk
Chartered legal executive
Company secretary
Barrister
List of Universities in Nigeria Offering Law.
Below contains various Universities in Nigeria that one can study Law and they are as follows;
1. University Of Benin, Benin City
2. University Of Nigeria Nsukka
3. Obafemi Awolowo University, Ile-Ife
4. University Of Ibadan, Ibadan
5. University Of Lagos
6. Rivers State University Of Science And Technology, Port Harcourt
7. University Of Uyo
8. University Of Jos, Jos
9. Nasarawa State University, Keffi
10. Adekunle Ajasin University, Akungba-Akoko
11. Benue State University, Makurdi
12. Imo State University, Owerri
13. Niger Delta University , Wilberforce Island
14. Kogi State University, Anyigba
15. Ambrose Alli University, Ekpoma
16. Ekiti State University, Ado-Ekiti
17. Nigerian Police Academy, Wudil, Kano State
18. Enugu State University Of Science And Technology, Enugu
19. Osun State University, Osogbo
20. Anambra State University, Uli
21. Bauchi State University, Gadau, Bauchi State
22. Umaru Musa Yaradua University, Katsina
23. Afe Babalola University , Ado-Ekiti
24. Babcock University, Ilishan-Remo
25. Yobe State University, Damaturu
26. Baze University, Fct, Abuja
27. Benson Idahosa University, Benin City
28. Bowen University, Iwo
29. Igbinedion University, Okada, Benin City
30. Nigeria Turkish Nile University, Abuja
31. National Open University Of Nigeria
32. Al- Hikmah University, Ilorin
33. Lead City University, Ibadan
34. Adeleke University, Ede, Osun State
35. Ajayi Crowther University, Oyo
36. Joseph Ayo Babalola University, Ikeji-Arakeji
37. Crescent University, Abeokuta
38. Renaissance University, Ojiagu-Agbani, Enugu