Do you want to study Accounting? Are you looking for JAMB or WAEC subject combination for Accounting? If so, am happy to inform you that JAMB and WAEC Subject combination for Accounting has been released and is now available.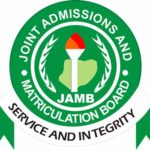 All JAMB and WAEC candidates who are interested in studying or having a career in Accounting are hereby informed that JAMB and WAEC subject combination for Accounting has been released.
What is Accounting about?
Accounting it is the process of creating and retaining financial records for business purposes. Businesses of any type are obliged to keep a record of transactions, one of the main reasons for doing this is so that there will be evidence of any transaction that is being carried out and also it shows that they pay adequate tax each year.
For you to be a good accountant, One must be able to communicate complex financial data and business projections clearly and concisely because accountants are  often called upon to give presentations, lead teams, and work closely with many other departments in their company. So  for you to be able to accomplish this you must be very good with communicating.
Studying accounting helps students cover wide varieties of higher-level courses that cover financial accounting theory, cost accounting, auditing, advanced accounting topics, federal income tax, business law, and accounting information systems. The program is results-oriented and extends beyond theories and conceptual understanding to practical application.
Other JAMB Related Posts
JAMB Subject Combination For Accounting
For you to be on a safe side it is better if you aim for a score of 180 – 200 and above in JAMB UTME because anything short of that may deny you of Admission/Post UTME. Of course, if you have a score below 180, you can consider College of Education or Polytechnic.
The JAMB subject combination for Accounting are
Use of English
Mathematics
Economics
 Any other Social Science subject
O Level (WAEC and NECO) Subject Combination For Accounting
The subjects needed to study Accounting in WAEC are:
English Language
Mathematics,
Economics and any other two relevant subjects.
A trade subject
Places Where One can work with a Degree in Accounting
Various Career opportunities in Accounting include
Public Accountant.
Forensic Accountant or Investigator.
Corporate Accountant.
Internal Auditor.
Tax Examiner.
List of Universities in Nigeria Offering Accounting.
Below contains various Universities in Nigeria that one can study Accounting and they are as follows;
Chukwuemeka Odumegwu Ojukwu University, Uli
American University of Nigeria, Yola (AUN)
Caritas University, Enugu
Cross River State University of Science &Technology, Calabar (CRUTECH)
Elizade University, Ilara-Mokin
Eastern Palm University Ogboko, Imo State
Evangel University, Akaeze
Federal University, Dutsin-Ma, Katsina (FUDUSOK)
Federal University, Kashere, Gombe State (FUKASHERE)
Federal University, Wukari, Taraba State (FUWUKARI)
Igbinedion University Okada
Imo State University, Owerri (IMSU)
Kwararafa University, Wukari
University of Jos (UNIJOS)
University of Lagos (UNILAG)
Lagos State University, Ojo (LASU)
Lead City University, Ibadan
Madonna University, Okija
University of Maiduguri (UNIMAID)
Mcpherson University, Seriki Sotayo, Ajebo
University of Mkar, Mkar
Nasarawa State University Keffi (NSUK)
Obafemi Awolowo University,Ile-Ife (OAU)
University Of Port Harcourt (UNIPORT)
Plateau State University, Bokkos (PLASU)
River State University of Science and Technology (RSUST)
Usumanu Danfodiyo University (UDUSOK)
Osun State University Osogbo (UNIOSUN)
Nnamdi Azikiwe University, Awka (UNIZIK)
Wellspring University, Evbuobanosa – Edo State
WESTERN-DEL