What does C6, D7, E8 and other grades means in WAEC? If you want to know what each grade means in WAEC, continue reading this post to find out what A1, B2, B3, C4, C5, C6, D7, E8 and F9 means in your WAEC result.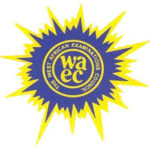 This is to inform all WAEC Candidates who participated in the West African Senior School Certificate Examination (WASSCE) or West African Examination council (WAEC) as it is popularly known that the grading system of the Board has been released by management.
About WAEC Grading System
Grading is the use of Letters or Alphabets to represent a particular score or range of scores that is attainable in any examination.
Having known the above, WAEC Grading System is out to show what each grade represents in terms of score and the interpretation of each grade (A,B,C,D,E,F).
This will help each candidate to know their fate concerning a particular grade they have in their results and what it mean for them.
This will also help those seeking for admission to know if having a particular grade will be acceptable for the course they are going for and also answer such questions such as:
I have D7 in Mathematics, English, Chemistry, Physics, Biology, Government, Literature, etc in my WAEC result, What does it mean?
Recommended
Checking the grades below will help give answers to some of the questions you may have concerning WAEC results and the grades you had.
How WAEC Result is Graded
Below is a list showing how each grade is interpreted in WAEC Result.
A1 means Excellent,
B2 means Very Good,
B3 means Good,
C4 means Credit
C5 means Credit
C6 means Credit
D7 means Pass
E8 means Pass
F9 means Fail
Note: ABS in WAEC result means Absent.
The Table below presents the above results with their numerical values.
| | | |
| --- | --- | --- |
| GRADE | NUMERIC VALUE | INTERPRETATION |
| A1 | 1 | EXCELLENT |
| B2 | 2 | VERY GOOD |
| B3 | 3 | GOOD |
| C4 | 4 | CREDIT |
| C5 | 5 | CREDIT |
| C6 | 6 | CREDIT |
| D7 | 7 | PASS |
| E8 | 8 | PASS |
| F9 | 9 | FAIL |
WAEC Grade Definition In Percentage
A1 Excellent 75% – 100%
B2 Very good 70% – 74%
B3 Good 65%- 69%
C4 Credit 60% – 64%
C5 Credit 55% – 59%
C6 Credit 50% – 54%
D7 Pass 45% – 49%
E8 Pass 40% – 45%
F9 Failure 0% – 44%