Do you want to study Estate Management? Are you looking for JAMB or WAEC subject combination for Estate Management? If so, am happy to inform you that JAMB and WAEC Subject combination for Estate Management has been released and is now available.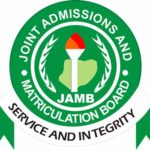 All JAMB and WAEC candidates who are interested in studying or having a career in Estate Management are hereby informed that JAMB and WAEC subject combination for Estate Management has been released.
What is Estate Management about?
Estate management is quite a broad term for a number of areas that include property management, surveying, business and finance and the built environment and essentially the subject is primarily concerned with the valuation and management of land and buildings in the public and private sector.
A career in Estate Management offers diverse challenges for those interested in creative management and development of a property. For example, property development is a multi-stage process involving risk and it tends to attract those who have the entrepreneurial flair and are able to spot opportunities.
Estate Managers thrive on challenges and can cope creatively with setbacks when they arise. Patience is also a virtue in the profile of an Estate Management Surveyor, as it may take many years for an estate strategy to take shape.
Recommended Articles
Before you continue reading, check out the following:
JAMB Subject Combination For Estate Management
For you to be on a safe side it is better if you aim for a score of 180 – 200 and above in JAMB UTME because anything short of that may deny you of Admission/Post UTME. Of course, if you have a score below 180, you can consider College of Education or Polytechnic.
JAMB UTME subject combination (subject to write in jamb) for Estate Management are
Use of English
Mathematics
Economics
And one other subject
WAEC (O Level) Subject Combination For Estate Management
The O level subject combination required to study Estate Management are as follows:
English Language

Mathematics

plus 2 Science Subjects from Physics, Chemistry, Biology or Agric Science

and a Credit in either Economics or Geography
Places Where One can work with a Degree in Estate Management
Various Career opportunities in Estate Management include;
Building control surveyor.
Building surveyor.
Commercial/residential surveyor.
Land/geomatics surveyor.
Planning and development surveyor.
Rural practice surveyor.
List of Universities in Nigeria Offering Estate Management.
Below contains various Universities in Nigeria that one can study Estate Management and they are as follows;
Auchi Poly degree
Bells University of Technology, Otta
University of Benin (UNIBEN)
Caleb University, Lagos
Caritas University, Enugu
Covenant University Ota
Cross River State University of Science &Technology, Calabar (CRUTECH)
Crescent University (CUAB)
Federal University, Ndifu-Alike, Ebonyi State (FUNAI)
Gregory University, Uturu
University of Ilorin (UNILORIN
Imo State University, Owerri (IMSU)
Joseph Ayo Babalola University, Ikeji-Arakeji
University of Jos (UNIJOS)
University of Lagos (UNILAG)
Nasarawa State University Keffi (NSUK)
Obafemi Awolowo University,Ile-Ife (OAU)
Oduduwa University, Ipetumodu – Osun State
Osun State University Osogbo (UNIOSUN)
Nnamdi Azikiwe University, Awka (UNIZIK)
River State University of Science and Technology (RSUST)
Wesley University of Science & Technology, Ondo