Do you want to study Psychology? Are you looking for JAMB or WAEC subject combinations for Psychology? If so, am happy to inform you that the JAMB and O Level (WAEC and NECO) subject combination for Psychology has been published in this post.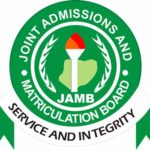 Continue reading this post to get the following information concerning WAEC and JAMB subject combinations required to study Psychology:
Psychology O'Level (WAEC and NECO) Subjects and Requirements


Psychology Direct Entry Subject and Requirements

Psychology JAMB (UTME) Subjects Combination
JAMB Subject Combination For Psychology
Without further ado, the JAMB subject combinations for Psychology are English, Any three (3) subjects from Arts or Social Science.
English, Government and any other two (2)Arts and Science subjects (For Schools in part 2)
Direct Entry Requirement for Psychology:
The direct entry requirements to study Psychology are:
Two (2) A Level passes including Government or History.
Recommended Articles
Before you continue reading, check out the following:
WAEC (O'Level) Subject Combination For Psychology
The WAEC (O level) subject combinations to study Psychology are:
Five (5) SSC credit passes in Government or History, English Language and three (3) other subjects. A pass in Mathematics is required.
Five (5) SSC credit passes to include English Language, Mathematics, Biology and any two (2) relevant subjects from Arts, Social Sciences or Sciences as specified by the institution. (For Schools in Part 2)
List of Universities Offering Psychology
Do you want to see the list of schools where you can study Psychology? Check out the schools below:
AMBROSE ALLI UNIVERSITY, EKPOMA, EDO STATE – AAU
ADEKUNLE AJASIN UNIVERSITY, AKUNGBA-AKOKO, ONDO STATE – AAUA
AFE BABALOLA UNIVERSITY, ADO-EKITI, EKITI STATE – ABUAD
BAZE UNIVERSITY, ABUJA, FCT – BAZE
BENUE STATE UNIVERSITY, MAKURDI, BENUE STATE – BSU
CALEB UNIVERSITY, IMOTA, LAGOS STATE – CALEB
CARITAS UNIVERSITY, AMORJI-NIKE, ENUGU, ENUGU STATE – CARITAS
CHRISLAND UNIVERSITY, OWODE, OGUN STATE – CHRISLAND
CHRISTOPHER UNIVERSITY, MOWE, OGUN STATE – CHRISTOPHER
COAL CITY UNIVERSITY, ENUGU, ENUGU STATE – COAL-CITY
CHUKWUEMEKA ODUMEGWU OJUKWU UNIVERSITY, ULI, ANAMBRA STATE – COOU
COVENANT UNIVERSITY, CANAAN LAND, OTA, OGUN STATE – COVENANT
DELTA STATE UNIVERSITY, ABRAKA, DELTA STATE – DELSU
BONYI STATE UNIVERSITY, ABAKALIKI, EBONYI STATE – EBSU
EKITI STATE UNIVERSITY, ADO-EKITI, EKITI STATE – EKSU
EASTERN PALM UNIVERSITY, OGBOKO, IMO STATE – EPU
ENUGU STATE UNIVERSITY OF SCIENCE AND TECHNOLOGY, ENUGU, ENUGU STATE – ESUTECH
FEDERAL UNIVERSITY, GASHUA, YOBE STATE – FED-GASHUA
FEDERAL UNIVERSITY, OYE-EKITI, EKITI STATE – FED-OYE EKITI
GODFREY OKOYE UNIVERSITY, URGWUOMU- NIKE, ENUGU STATE – GOUU
UNIVERSITY OF IBADAN, IBADAN, OYO STATE – IBADAN
UNIVERSITY OF JOS, JOS, PLATEAU STATE – JOS
UNIVERSITY OF LAGOS, LAGOS STATE – LAGOS
LEAD CITY UNIVERSITY, IBADAN, OYO STATE – LCITY
MADONNA UNIVERSITY, ELELE, RIVERS STATE – MADONNA
NASARAWA STATE UNIVERSITY, KEFFI, NASARAWA STATE – NASARAWA
NIGERIAN ARMY UNIVERSITY, BIU, BORNO STATE – NAUB
NIGERIAN DEFENCE ACADEMY, KADUNA, KADUNA STATE – NDA
OBAFEMI AWOLOWO UNIVERSITY, ILE-IFE, OSUN STATE – OAU
OLABISI ONABANJO UNIVERSITY, AGO-IWOYE, OGUN STATE – OOU
PLATEAU STATE UNIVERSITY, BOKKOS, PLATEAU STATE – PLASU
REDEEMERS UNIVERSITY, OSUN STATE – REDEEMERS
RENAISSANCE UNIVERSITY, OJIAGU-AGBANI, ENUGU, ENUGU STATE – RENAISSANCE
UNIVERSITY OF NIGERIA, NSUKKA, ENUGU STATE – UNN
List of Universities Offering Psychology (Part 2)
COVENANT UNIVERSITY, CANAAN LAND, OTA, OGUN STATE – COVENANT
EVANGEL UNIVERSITY, AKAEZE, EBONYI STATE – EVANGEL
PLATEAU STATE UNIVERSITY, BOKKOS, PLATEAU STATE – PLASU