Are you looking for the list of schools which can either be a university, polytechnic or a college of education that you can apply to without choosing them in JAMB? If the list of schools that offer admission without is your interest then am glad that you have found this page.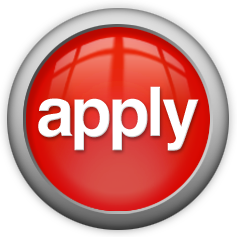 Below you are going to see the list of Universities, Polytechnics and colleges of education that you accept candidates without consideration of JAMB.
Before giving out the list of schools that offer admission without JAMB, let me first of all introduce you to why it is important that you know of such schools and why people search for such schools.
Why Look For Schools To Apply Without JAMB?
There can be lots of reasons why people search for schools they can apply without JAMB. But for the purpose of this article, we are only going to mention few of those.
Low JAMB Score
One of the major reasons why people search for the list of schools they can apply without JAMB is because of they low performance in JAMB. If one scores low in JAMB to the extent that he or she was unable to meet up with the JAMB cut off mark requirement for the school s/he applied to, the person will not be considered for admission.
Since JAMB is an annual exercise, it means the person will have to wait for one year in order to have such opportunity again. You will agree with me that waiting an extra year is quite a kinda long wait.
So, some persons because of such long wait, would also want to try out and see if they can get other schools that can accept them and offer them admission without considering their JAMB result.
Create More Admission Opportunities
Another popular reason why one may be interested in the list of schools that offer admission without JAMB can be due to the unreliable admission system in the country. Even if one scores high in JAMB and meets up with the admission cut off mark requirements; it is still not guaranteed that the person will be offered admission.
So in order for the person to increase his or her chances of been offered admission; looking for additional schools to apply to will do just that. Besides, the more opportunities the better the chances of success, right? (winks).
So now that we have established the reasons why people search for schools that accept admission without JAMB, let us properly go into the actual schools that you can apply to without JAMB.
List of Schools & Programmes That Accept Admission Without JAMB
Most Private Universities
Interim Joint Admission Matriculation Board (IJMB)
JUPEB Programme
Diploma Programme
Basic Studies Programme
Pre-Degree Programmes
1 IJMB Programmes
This is an INTERIM JOINT MATRICULATION BOARD which is is an Advanced Level (A level) program of 9 months that projects the successful applicants to gain admission directly into 200-Level in the Universities which will be listed below.
The IJMB Programmes allows admission without Jamb into Universities and candidates can apply or gain admission into 200-level in the eligible Universities through Direct Entry. It is a very legitimate program as can be seen in JAMB brochure.
You can apply to this Programme without JAMB but it requires your o'level result be it Waec, neco, nabteb etc.
To See More Details on IJMB and how to gain Admission Directly into 200 Level and waste any Year at Home Click Here.
2. National Open University (NOUN)
The National Open University of Nigeria (NOUN) does not require or mandate its applicants to sit for JAMB before applying for admission to study in the University.
The Open University of Nigeria has many attributes or features which makes students or applicants to apply for the school which some of the features are:
No JAMB result is required
The Admission is very fast (Admits within 3 days)
The branches of the school are almost in all States of the Federation.
They offer undergraduate, Diploma, Certification, Postgraduate, Masters & Ph.D    Programmes
They dont go on srike
All courses offered there are Four years course
3. JUPEB Programmes
This is a Joint University Preliminary Examination Baord and its a National Examination Body with the responsibility of Conducting Examinations for students who have undergone approved subject combinations and are seeking for Direct Entry admissions into Nigerian and Partnering Foreign Universities.
With Jupeb, Successful applicants can gain admission into 200-le
List of Schools That Accept Admission Without JAMB Through JUPEB.
Federal University of Agriculture, Abueokuta
Obafemi Awolowo University, Ile Ife
University of Lagos, Akoka – Lagos
University Of Port Harcourt, Port Harcourt
University of Uyo, Uyo
4. Private Universities
Private Universities are also one of the Life Guards to candidates who were unable to secure admission with JAMB as Some Private Universities also accept admission without jamb.
Schools You Can Write They Post-UTME Without Choosing Them In JAMB
As a bonus to our visitors, i am going to include the list of schools that you can buy they post UTME screening form without choosing them either as first choice, second choice or even third choice in JAMB.
These schools opens application and makes it available to those that does not choose them as any of the preferred choice to apply and have a chance of been offered admission there.
We start updating this section as soon as schools start rolling out they post UTME admission forms.
However here are some of the schools that have accepted non choice candidates in the past that you can watch out for; hopefully they may also do the same this year.
Ekiti State University (EKSU) – You can check out EKSU post UTME form.
Federal University Ndufu Alike Ikwo (FUNAI) – See FUNAI Post UTME Form.
Enugu State University Of Science and Technology (ESUT) – See ESUT Post UTME form.
Cross River State University of Technology (CRUTECH) – See CRUTECH post utme form.
Abia State University (ABSU) – See ABSU post UTME form.
Umaru Musa Yar'adua University (UMYU) – See UMYU post utme form.
Federal College Of education Kontagora (FCE KONTAGORA) – See FCE Kontagora Post UTME Form.
ADEYEMI COLLEGE OF EDUCATION ONDO (ACEONDO) – See ACEONDO post UTME form.
Kwara State College Of Education Ilorin (KSCOEILORIN) – See KSCOE Ilorin Post UTME Form.
So, keep on checking this page for the update of schools that accept admission without applying them in JAMB for 2020/2021 session.