Do you want to login to your JAMB profile? If knowing how to login to JAMB profile is your concern as this time, then am very happy to inform you that i have provided a comprehensive guide on how you can successfully login to your JAMB profile.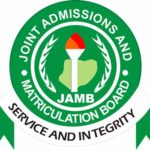 Your ability to follow the steps and guides giving thereafter is very necessary for a successful JAMB profile login especially for all candidates that want to register for JAMB, check their JAMB result or perform other JAMB related actions.
However, before i jump into all the JAMB profile login steps, let me make an introduction especially for those who are new to the JAMB world on what JAMB profile is and what the platform is used for.
JAMB PROFILE: What Is It?
JAMB Profile is an account on JAMB portal containing information which a candidate had inputted or filled in during his or her JAMB registration in order to be able to pay for the JAMB Registration PIN.
Candidates are hereby informed that without creating JAMB Profile on JAMB Portal, the person will not be able to complete his or her JAMB registration.
Jamb Profile also enables candidates to view they JAMB registration details as it is on they registration form and check if every thing is order.
If you don't have a profile yet, see the Steps for creating Jamb profile by clicking how to create a JAMB Profile, Click Here.
If you already have a login details, proceed to see how to login to JAMB Profile below.
Why Login To JAMB Profile?
A lot of information concerning JAMB Registration details and Examination details can be accessed when candidates login to their JAMB Profile.
Some of those Details that can be accessed on login to JAMB Profile are:
Now that you have known what JAMB profile is and what it can be used for, it is now time for me to show you how you can be able to login and access your JAMB profile.
How To Login to JAMB Profile
Follow the instructions below to login to your JAMB profile:
Wait for the page to fully load as shown in the image below.
JAMB PROFILE CREATION
Before you login to JAMB profile, you might have been able to create JAMB Profile. JAMB Profile Creation enables JAMB Candidates to register and have they details stored on JAMB Portal. When Creating JAMB Profile, a lot of details are supplied which when entered correctly, will enable one to successfully create an account on JAMB Portal. See how to create JAMB profile here.