Do you want to reprint your JAMB slip to see your JAMB exam date and venue for JAMB 2022/2023? If you are interested in checking your JAMB exam date and centre then you have come to the right place as this post you are currently reading contains the guide to assist you in checking your JAMB exam date, centre and time.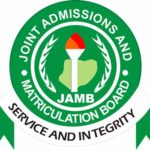 All JAMB candidates who have successfully registered for JAMB 2022 that the procedures to reprint JAMB exam slip to show candidate's examination date, centre and time for 2022 JAMB exam has been released by the management of the Joint Admission and Matriculation Board. Follow the instructions below to check your JAMB exam date, centre and time.
How To Check Your JAMB Exam Date and Centre (Reprinting) 2022/2023
Visit any of the following link:
Enter your JAMB registration Number, Phone Number or Email Address
Click "Print Examination Slip"
Your JAMB Exam Centre, Date and Time will be displayed for you
You can download it or print it out from the page.
How To Reprint Your JAMB Examination Slip
Login to the Email address you used to create your JAMB Profile
Look for an Email from sender "JAMB" containing Exam Date and Center
Download it to your phone/computer or print it out from your email
JAMB Reprinting Date 2022
April 28, 2022.
JAMB reprinting is likely starting on the 28th of April, 2022.
Note: The reprinting date above is for JAMB main examination. Check your JAMB mock exam centre here.
Candidates are to follow the instructions below to reprint their JAMB examination slip on the reprinting date.