How do i check my JAMB exam date and centre? How can i know my JAMB exam date and center? I want to know my center and date for JAMB 2020. Those are the concerns of most JAMB candidates when it comes to checking JAMB exam date and centre.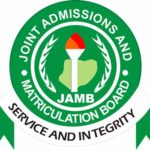 I know that your visiting this page means that you likely share similar concern. If that's the case, i want to assure you that i have taken out time to explain how you can check and know your JAMB exam date and centre.
Are you among those set of persons who want to check JAMB exam date and center? Do you want to know your JAMB exam date and center?
If so, am very happy to inform you that i have explained in details, the procedures to help you check your jamb exam date and center.
Checking JAMB exam date and center is also called JAMB reprinting or reprinting of JAMB slip as some people calls it.
Which ever version you chose to use to refer to your checking your JAMB exam date and center doesn't matter. What really matter is that the procedures to successfully check your allocated JAMB exam date as well as your exam center for 2020/2021 JAMB has been explained and updated in this post.
I understand that you want to check your JAMB exam date and center so you can either know when to start preparing or making arrangements for your exam.
JAMB reprinting allows all candidates who have registered for this year's JAMB examination to know their JAMB examination details such as they exam date, center and time.
You can check out when JAMB exam is generally starting by clicking here. Are you writing the JAMB mock exam? if so, check the mock exam date here as well.
Why Check Your JAMB Exam Date And Center?
Well, JAMB reprinting or checking of exam details is necessary as it contains information required for each JAMB candidate to successfully participate in the 2020 JAMB examination.
Some candidates are finding it hard to check they JAMB exam date and center and that is why this article has been modified to assist those ones in reprinting they JAMB examination slip.
For the time being , checkout how to check your JAMB exam date and center below.
Please note that JAMB reprinting is starting on the 7th of March 2020.
How to know or check your JAMB Exam Date and Center
There are two methods in which candidates can use and check or access their JAMB Exam Date and Center:
Method 1: By Visiting JAMB Website
This is the best method to check JAMB Exam Date and Center and it requires only Candidates Registration Number or Email Address, With this method, you don't have to wait for any email address from JAMB to be able to access your Exam Information.
First, you go to JAMB official website by clicking any of the link below
When the page loads and fully opens;
Supply your JAMB registration Number, Phone Number or Email Address
Click on reprint jamb slip or a similar option like that
Method 2: Checking Email Address
As an Option Candidates are required to login to the Email address they use to register for their JAMB Profile and Look for an Email From JAMB containing their Exam Date and Center.
They are to Download and Print out the PDF File sent to them by JAMB and Come with it on the day of their Examination.
JAMB May also send the details to Individual Email Addresses of Candidates who has registered for the Exam.