You are probably here because you are interested in Federal Universities in Nigeria. If am to also guess again, you are also interested in knowing the school fees of each federal universities in Nigeria.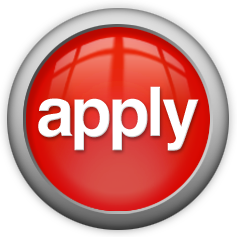 If my guess is very correct, then am happy to inform you that your concerns regarding federal universities in Nigeria and their various school fees has been treated here.
Like i mentioned above, i am going to give you a list of 26 federal universities in Nigeria and the amount they accept as school fees for both new and returning students.
Unlike state universities, federal universities in Nigeria are really very cheap when it comes to the school fees and cost of completing a full academic programme.
However, among the list of federal universities, some are extremely very cheap whereas others are extremely costly when compared to the other.
From the list below, some of the Federal Universities are very cheap starting from 200- Level while some are very cheap for new students until the final year students.
So, without further ado, let me give you the list of Federal Universities and thier school fees. You can go through the list we have provided below and select the school that is convenient for you to study in and the one you can be able to afford their school Fees.
Note: School fees changes annually or per session, so to get a more current list, please click on the university of choice to see their school fees.
LIST OF FEDERAL UNIVERSITIES IN NIGERIA AND THEIR SCHOOL FEES
1. University of Lagos – Science Freshers: N55,000, Non Science Freshers: N50,000, while Old Students is around N15,000. See UNILAG School Fees.
2. Federal University of Technology Akure – FRESHERS:83,940 (with tablet), Old Students: N13,560. See FUTA School Fees.
3. Federal University of Technology Owerri – Freshers: N48,300- N50,000, Old Students: N33000. See FUTO school fees.
4. Nnamdi Azikiwe University – Sciences Freshers: N65,920, Non-Sciences Freshers: N60,920, Old students: N20,100. See UNIZIK School Fees.
5. Usman Danfodio University sokoto (UDUSOK)  – See UDUSOK School Fees Here.
6. University of Uyo – Medical: N60,000, Others: N56,000. See UDUSOK School Fees.
7. University of Nigeria Nsukka :  N50,000. See UNN School fees.
8. University of Benin – Freshers:N53,100, Returning Students: N14,000. See UNIBEN School Fees.
9. University of Calabar – See Unical School Fees.
10. Federal University Of Technology Minna –FRESHERS:N37,000, Old Students: N20,000 – N25,950. See FUTMINNA School Fees.
11. Federal University of Agriculture Abeokuta – Engineering and Medicine: N42,000, Others: N32,000 Old Students: N20,250(for 200l), N18,250(for 300l and above). See FUNAAB School Fees.
12. Ahmadu Bello University Zaria – N23,000, DIPLOMA-N41,000. See ABU Zaria School Fees.
13. Michael Okpara University Of Agriculture Umudike (MOUAU) – N62,500. See MOUAU School Fees.
14. Federal University Oye-Ekiti (FUOYE) –Arts Freshers: N89,000, Science Freshers: N102,000, Art Staylite: 35,000, Science Staylite: N48,000. See FUOYE School Fees.
15. University of Abuja (UNIABUJA)- N32,500. See UNIABUJA School Fees.
16. Federal University Ndufu Alike Ikwo (FUNAI): Freshers: N44,000, Old Students: N41,000. See FUNAI School Fees.
17. Federal University Dutsin-MA- Freshers: N43,000, Old Students: N 37,000. See FUDMA School Fees.
18. University of Ilorin  – FRESHER: N75,500, Old Students: (400L- N14900, 300L- N15400, 200L,- N16000). See UNILORIN School Fees.
19. Federal University of Petroleum Resources Effurun (FUPRE): N66,150. See FUPRE School Fees.
20. University of Ibadan (UI)- See UI School Fees.
21. Federal University Wukari (FUWUKARI)- Science Freshers 43,500 , Non Science Freshers: N41,000, Old Students: N25,000. See FUWUKARI School Fees.
22. Federal University Otuoke (FUOTUOKE)- Freshers Arts: N71,500 and Science  N81,500. Old Students: N47,500 and N57,000. See FUOTUOKE School Fees.
23. Federal University Lokoja (FULOKOJA)- Freshers: N 50,000, Old Students: N41,000. See FULOKOJA School Fees.
24. Federal University Lafia (FULAFIA)- Freshers: N50,000 , Old Students: N45,000. See FULAFIA School Fees.
25. Federal University Dutse (FUD)- N66,800. See FUD School Fees.
26. University of Port-Harcourt (UNIPORT)- N96,500. See UNIPORT School Fees.