What are the JAMB Recommended Textbooks for French? If you are interested in French textbooks recommended by JAMB for use in preparing for JAMB examination especially for French subject then this post will benefit you.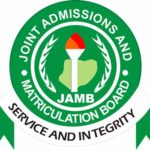 Sequel to the information provided above, let me quickly make an announcement to all JAMB candidates who will be writing French in the upcoming JAMB examination that the recommended textbooks to be used in preparing for French is now available.
Other JAMB Resources That May Interest You
JAMB Recommended Textbooks For French
Let us go straight to the point; the JAMB recommended textbooks for French are:
A. (i) Written Language
Ajiboye, T. (2014) Companion to French Grammar (4thEdition): Ibadan: Cleavoketa books
Ajiboye, T. (2012) Nouvel Horizon, Book 4, New Revised Edition, Ibadan: Bounty Press
Hatier (1980) Le Nouveau Bescherelle: L'Art de Conjuguer, Ibadan: Spectrum Book Ltd.
Maice, G et Merlo, G., (1998), Grammaire progressive du français ( Niveauintermediaire), Paris: Clé international.
Mazauric,. C, et Sirejols, E. (2006) On y va! Book 3,Ibadan: Spectrun Books Ltd.
Ojo, S. A.(2000) A Comprehensive Revision Handbook of French Grammar, Ibadan: Agoro Publishing Company.
Any other relevant materials on French Grammar.
(ii) Oral
Ajiboye, T. (2010) An Introduction to Practice in Oral French, Ibadan: Bounty Press.
Any other materials that emphasis oral practice.
B. Culture of Francophone Countries
Girod R and Grand-Clement, F. (1979) Comment vivent les Français, Paris: Hachette
Mbuko, L. (2000) French Essays on Culture and Civilization for Schools and Colleges, Ibadan: Bounty Press.
Any other relevant materials, e.g. French newspapers, magazines, journals, and documents on Francophone life.
C. Dictionary
Any good French/English or French dictionary.
That is all we have for JAMB recommended textbooks for French; if you want to know the topics you can read in JAMB for French, See JAMB Syllabus for French here.