The Ultimate List of Schools which comprises of Universities and Polytechnics that Offers Veterinary Medicine in Nigeria is the main purpose of this post.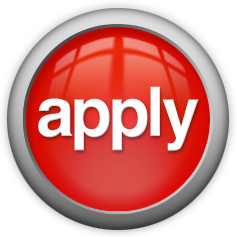 Do you want to study Veterinary Medicine? Are you looking to apply for Veterinary Medicine during the next UTME screening exercise?
If so, then you may be wondering or asking : Do they study Veterinary Medicine in any Nigerian Universities or Polytechnics ? If they eventually study it, What are the List of Schools That Offers it In Nigeria?  I will be very glad to provide you answers to all the questions above, but before we dive into that, let's give a quick introduction to what Veterinary Medicine is.
Yes, Veterinary Medicine is offered in Some Nigerian higher institutions such as Universities , Polytechnics and Colleges Of Education.
Knowing that the course is offered in Nigeria is not enough, we are also going to provide you a lot of details about the Universities in Nigeria that studies Veterinary Medicine as a course and the Polytechnics in Nigeria that Offers Veterinary Medicine as part of they programmes.
The major things be are going to cover about the post are:
List of Nigerian Universities That Offers Veterinary Medicine as a Course
List of Polytechnics that Studies Veterinary Medicine.
O Level Requirements to Study Veterinary Medicine in any higher Institutions in Nigeria.
JAMB Requirements to Apply for Veterinary Medicine in Nigeria. Let's start with each of them.
NOTE: The Numbers Attached to Each University or Polytechnic are irrelevant. The main focus is that the schools listed below offers Veterinary Medicine as a Course. To See the JAMB Subject Combination for each of these Courses Here.
List Of Universities That Offers Veterinary Medicine.
| | | |
| --- | --- | --- |
| 1 | Ahmadu Bello University, Zaria | 332 |
| 2 | Federal University Of Agriculture, Abeokuta | 315 |
| 3 | University Of Ibadan, Ibadan | 276 |
| 4 | University Of Maiduguri | 261 |
| 5 | Federal University Of Agriculture, Makurdi | 222 |
| 6 | Usmanu Danfodio University, Sokoto | 211 |
| 7 | University Of Jos, Jos | 186 |
| 8 | Michael Okpara University Of Agriculture, Umudike | 164 |
| 9 | University Of Ilorin, Ilorin | 111 |
| 10 | University Of Nigeria Nsukka | 105 |
| 11 | University Of Abuja,Abuja | 67 |
O-Level Requirement For Veterinary Medicine In Nigeria.
The requirements in O-Level certificate such as WAEC, NECO, GCE or NABTEB (if acceptable) for those who wish to study Veterinary Medicine are a minimum of credit passes in the following courses :
JAMB Subject Requirement To Study Veterinary Medicine In Nigeria.
Those who wish to apply for Computer engineering are to apply the following courses as their UTME subject combinations during Jamb registration.
 English
Physics
Biology
Chemistry