The University of Ibadan (UI) Admission Requirements for Both UTME And Direct Entry (DE) Admission is what this post is going to discuss.
This requirements (Eligibility) is necessary for you to successfully gain admission Into UI through JAMB as a UTME Candidate or through Direct Entry (DE).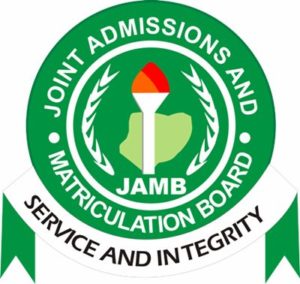 Are you a UTME or direct Entry (DE) candidate who wants to apply for admission into a Nigerian University? Is that Nigerian University in question, the University of Ibadan (UI)?
If you have a yes as your answer to the above simple but very important questions, then you may be wondering: What is the Requirements for admission into UI though JAMB and Direct Entry ? or What are required from Candidates who wish to apply for admission or study in the University of Ibadan though JAMB or DE?
If that's your concern, then am very happy to inform you that UI eligibility or Requirements for admission has been outlined in this post to help you prepare and get the necessary things ready for your next application as a DE candidate or Aspirants in the University of Ibadan. Before we continue, lets outline the difference between UTME And DE Admission.
Whats The Difference Between UTME And Direct Entry (DE) Admission?
The Difference between a UTME and DE candidate is that While UTME Aspirants are required to write JAMB before they can apply for admission into they desired university, Direct Entry Candidates don't write JAMB but only participate in the Aptitude test set by the School for admission into DE Programmes.
Also,Direct Entry application if successful will project the candidate directly to 200 level unlike UTME Admission through JAMB which assures admission into 100 Level, but the Candidate for Direct Entry may have had an NCE or ND certificate from a recognized College of Education or Polytechnic respectively before applying for DE admission into any University in Nigeria.  Without saying much, the requirements for DE candidates are as follows.
UI ADMISSION Requirements For UTME AND DIRECT ENTRY (DE).
UTME
Five credit passes at SSCE (or its equivalent) like WAEC/NECO/GCE etc in the relevant subjects for the course you are going to study.To Check the related Subjects for your course of Choice, See JAMB Subject Combination for all courses Here.
Candidates must have also meet up the Cut Off mark Requirement for UTME Admission into the University of Ibadan. You Can Access the link to see UI Cut Off Mark Here.
Direct Entry (DE)
1) Meet Up With The O Level Requirements: Applicants going into any course in UI through direct entry  must also meet up with the O level admission requirements for the department applied or intended to apply.
2) You Must Have Obtained ND, OND, HND, or degree obtained in UI. For you not to waste your time and resources, it is better to be familiar with the qualifications that are acceptable for direct entry courses.