Are you looking for UDUSOK Examination timetable for 2021/2022 academic session? If you are interested in UDUSOK exam timetable for first (1st) or second (2nd) semester then am very happy to inform you that this post you are currently reading contains details on Usman Danfodio University Sokoto examination time table.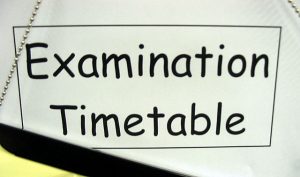 All the students of Usman Danfodio University Sokoto are hereby informed that UDUSOK exam timetable for 2021/2022 academic session has been provided here in this post. Proceed below to check details on UDUSOK examination time table for either first semester or second semester. You will also get to see UDUSOK first semester exam date or second semester exam date.
UDUSOK Examination Date
January 10, 2022.
UDUSOK undergraduate examination is starting on the 10th of January, 2022.
The timetable released which was duly signed by the director of general studies Dr S.Y Tsagem has contained all the GST courses including GST 101,104 for 100 level students, GST 212 and 213 for 200 level students, and GST 311 for 300 level students.
According to the timetable released, the examinations shall start on 10th January 2022 to 14th January 2022 starting with 300 level students on Monday 10th, 200 level students on 11th and 12th, and 100 level students on 13th and 14th.
UDUSOK Examination Timetable
Students are advised to check the school notice board to copy the timetable.
Note: UDUSOK examination timetable will be updated above as soon we have access to it.
We are going to update this page if there is any changes made to UDUSOK examination timetable by the management of the Usman Danfodio University Sokoto. Until then, continue checking this page for details on UDUSOK 1st or 2nd semester exam time table.