Do you want to know the examination timetable of the schools in Nigeria? If you are interested in Nigerian universities, polytechnics and colleges of education exam timetable then continue reading this post to get access to the examination timetable of tertiary institutions in Nigeria.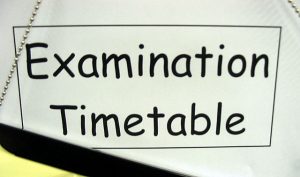 The general public are hereby informed that the list of schools in Nigeria and their examination timetable has been published here in this post.
If you are interested in any of the universities, polytechnics or colleges of education in Nigeria and would want to see their examination timetable, then proceed below to check any of the school you are interested in for that information.
Examination Bodies Exam Timetable
List of Schools And Their Examination Timetable