Scoring high in JAMB is very necessary for a candidate to successfully gain admission into any University in Nigeria. Lots of things and effort channeled in the right way is required on the candidates part to be able able to score at-least 280, 300 or even 350 in JAMB. If you are ready for that then this post is here to help you as a JAMB Aspirant who want to write 2019 JAMB on how you can score high in JAMB.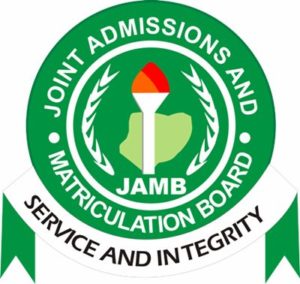 For those looking for resources on how to score very high in JAMB, here are some of the questions and concerns  peculiar to them:
how can i score above 300 in jamb?
how can i study for jamb?
What is jamb secret to scoring above 250 in JAMB?
how can i pass jamb successfully?
how to pass jamb without cheating?
I have heard many say that JAMB Will not use past question to set Exam this year. Some are also saying that its valueless to use JAMB Past question to study for or prepare for Exam. See JAMB Caps Portal for checking admission status here and also check when JAMB admission list will come out here.
To cut it short, they are all lies. Why? Jamb started setting questions since almost 20 years and since then, they have set all the question there is to set for a particular subject or course.
JAMB subject topics are not changing every year, they are all static and constant. this means that all the questions that JAMB may have set from all those topics are all still valid and since there is no new topic, it means there is no more new question for them to set.
For Example, In Physics, a question like this is asked: Which of the following is not a Fundamental Quantity? a. Mass b.Time c.Acceleration d. Temperature.
Physics students already know the answer to the above question to be C. (Acceleration). If JAMB is to ask a question from Fundamental and Derived units, there is now way Acceleration will ever become a Fundamental quantity which means that all questions from that topic will always have Mass, Time and Temperature as a Fundamental Quantity.
Download JAMB CBT APP To Score High in JAMB Here
That example is to explain to you that JAMB has set all the questions from JAMB Syllabus and all can be found in JAMB Past Questions. So, no new question will be asked that has not appeared in the past question already.
Have you been writing JAMB for some years now but you are not passing it or getting your desired Jamb Score?
Is this the first (1st) time you will be writing Jamb but you probably want to pass it once and for all so you won't be writing every year?
Were you initially Denied admission because you didn't reach an expected score for your course of study?
Have you ever asked: How Do I Score In JAMB? or How Do i get a high Score in Jamb?
If you fall in any of the categories above, then sit back and relax as we have a solution to all of them here with us.
This article contains things you will do ahead before jamb examination date in order to get a high score in Jamb.
How To Prepare And Pass JAMB (Get High Jamb Score)
There are some few things you need to  do in other to score high in jamb and get your desired course in the University.
Some of them has been listed below:
1. Apply for the right course and subject combination :
I made this number one because it some how controls the other points which will follow.
This involves you choosing the right course for your self and then choosing the right subject combination for it.
Are you good in some particular subjects during your high school or secondary school? Why not apply for a course that requires taking those subjects in JAMB so that you can perform better since you already have a prior knowledge about the subjects.
People do have problem in JAMB because they applied for a course that contains some of the subjects they are not good at or don't even have any knowledge on and there is no way they will perform well especially in those subjects when they find it hard to understand it.
To avoid those mistake, See JAMB COURSES AND SUBJECT COMBINATIONS HERE to help select your course based on they subject combination.
2. Study The Subjects You Choose Above Carefully:
I strongly believe that you have made the right choice of subject to write in JAMB as I have giving you above, if you have done that correctly then this point two will be very easy for you since you already have basic knowledge in the subjects that you choose earlier, you will now have to pay more attention in only those four subjects and study them very hard.
The methods involved in preparing for Jamb differs depending on the individual.
Below are some of the effective Ones.
How To Study Prior To Jamb Exam And Score High
This section is to give you a hint on how you should study those subjects you chose earlier.
They are so many ways one can prepare for Jamb but I will only talk on three of those methods, then you can make your choice of the most effective one for you from there.
1. STUDY BEFORE JAMB PAST QUESTION
This is one of the most effective ways to study (prepare) for jamb which requires one to carefully study all the required topics that featured in all the subject combinations for his/her desired course before making use of any past question.
This way, One is able to completely have a knowledge in all the required topics and the main point that was discussed on the topics before moving over to using past questions.
You can get the Jamb CBT app here .
2. USING PAST QUESTIONS ONLY
This method of Jamb preparation is also very effective for some set of people and has helped a lot of them to score high in Jamb as it involves Preparing and Studying Jamb Past Questions or Jamb CBT enabled Application or software.
This way, one is able to master the method in which Jamb sets they question and also master the answers to each of those questions as they appear in Jamb question paper which will help the reader to score high especially when those questions are repeated during the main Jamb Examination.
This Method has been made easier for this set of people by introducing a platform that enables aspirants prepare and master all Jamb questions and answers to each of the question.
3. JAMB PAST QUESTION PLUS STUDY METHOD
This is another point that includes (covers) both study methods discussed above where the aspirant prepares for Jamb with both Past question and Study of the required subjects simultaneously.
This is the most effective method to prepare and score high in JAMB though this method may not work for everybody but it surely do for a Lot of people.
How To Effectively Use This Method To Pass JAMB 2020
This can be effectively applied by reading out (not literal reading though) a question from jamb past question bank and then looking for the topic where the question appeared in your subjects topics and then study the methods or way of answering the question if science courses directly from the textbook before applying the method mastered from there to now Solve the question read out earlier. Or by reading broadly on the Topic where it appeared in Textbooks if non science courses to get all the follow up point that is backing the question.
If you successfully applied this method effectively, I assure you of a very high Jamb score this coming year and also as you share this post on Facebook, Twitter or Instagram to show that you still want others to get the information and pass.
Do you have any other method that you think will work well also? Comment it down below and help other Bentenblogers.
Now that you have read on how to Pass 2020 JAMB Examination, What do you think about the Method listed above ?