The when will JAMB admission list come out and when will JAMB start giving admission questions asked by lots of JAMB candidates especially for 2018/2019 academic session has been answered below.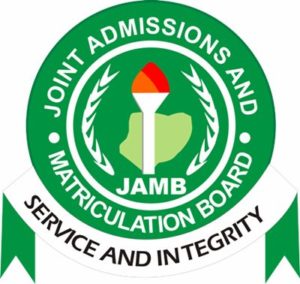 This is one of our JAMB admission list post dedicated to answering questions concerning admission list and admission processes for 2018/2019 academic session. Some of the questions that will be featured and covered in this article are: When Will JAMB Start Giving Admission For 2018/2019? Has JAMB Started Giving Admission? When Will JAMB Admission List come out?
If you participated in the just concluded JAMB examination and may have also purchased the post UTME screening form for your school of choice, then you may have wondered or asked one of the questions shown above.
Others out there are also searching for this using the following: when will jamb start giving admission, have jamb started giving admission for 2018/2019, when will 2018/2019 admission start, when will admission list be out 2018/2019, jamb provisional admission list 2018/2019, jamb new admission policy 2018/2019, jamb admission checker portal.
Events Prior To Release of JAMB Admission List
Am going to share with you the four series of events that usually takes place prior to the release of admission list. if you have seen all those four events come to pass then bear in mind that the release of admission is imminent.
1. JAMB Registration Form: Before any candidate can apply for admission into any Nigerian tertiary institution, the person may have applied for JAMB in one of the JAMB Accredited centers and may have also sat for the exam. See JAMB Registration Form.
2. Release of JAMB Result: After JAMB examination for all those who applied for it has been fully conducted by the management of the Joint Admission and Matriculation Board, the results will then be released showing the performance of each candidate during the examination. This is the second stage or event towards knowing when JAMB admission list is going to come out. You can be able to check Your JAMB Result Here.
3. Release of JAMB Cut off Mark: To select the range of JAMB results that will be suitable for admission into different institutions of learning in learning in Nigeria, JAMB Cut off mark is always released by the management to regulate admissions. See JAMB Cut off mark for 2018/2019.
4. Post UTME Screening: After cut off mark is released, each institutions will now invite those who passed their cut off mark to come and register then sit for their post UTME screening. The post UTME is the last stage and the most important because the performance of candidates here will determine if the person will be offered admission.
Those are the four series of events that will happen before knowing when JAMB will start giving admission or when JAMB admission list will come out. The good news is that number 1 to number 3 of the events above has already happened and the number 4 is currently in session (happening as at the time of writing this post).
So, that means that the release of JAMB admission will start coming out any moment from around August or September 2018. That means that the first set of JAMB admission list will be released either by August or by September 2018.
You can check if you have been offered admission by JAMB using JAMB Caps Portal.