What are the list of Polytechnics in Edo state? The complete list of the polytechnics located in Edo state has been provided in this post.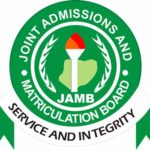 If you are interested in studying at a polytechnic in Edo state then you really know the list of available polytechnics there is in Edo state so you can decide which one you can apply to.
Polytechnics are usually a career saver especially after JAMB exam and the JAMB score of the individual is not enough to apply for a University. Some also wish to study in a polytechnic and thus decide to apply directly to it. Whichever one it is that applies to you, you can be able to find the list of polytechnics you can study at in Edo state below.
List of Polytechnics in Edo state
So without further ado, the list of polytechnics in Edo state are:
Edo State Institute Of Technology and Management, Usen.