Did you had a low JAMB score in your JAMB result 2023 and you want to upgrade your JAMB score to a higher one? Do you want to upgrade your 2023 JAMB score by yourself or look for someone that can help you upgrade your JAMB result officially?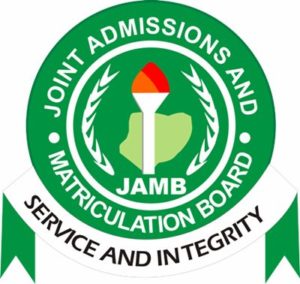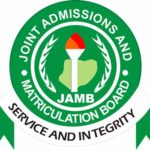 If any of your concern for making you visit this page is related to how you can upgrade your JAMB score for 2023, then am very happy to officially inform you that this article you are currently reading is dedicated to discussing JAMB score upgrade related concerns and enquiries.
Before we proceed to discussing how you can upgrade your JAMB result or what you scored in JAMB either by yourself or have someone do it for you, let us first of all address why people want to have they JAMB score upgraded in the first place.
Why People Want To Upgrade JAMB Score
First of all, Only those who scored low in JAMB seek out ways to upgrade they JAMB score. Those who may have crossed their school of choice cut off mark requirements will usually have no need of upgrading their JAMB result.
So, if the reason why you want to upgrade your JAMB score is because you had a low JAMB score; i sincerely sympathise with you.
You are not alone on this, lots of other candidates who had very low score in Jamb has also been looking for ways to upgrade their Jamb result to at least the cut-off mark of the course or University s/he applied to.
These ones have been asking questions such as:
How do I upgrade my jamb score 2023?
I had a low Jamb score, can it be upgraded?
My JAMB score is low, how do i upgrade it?
HOW TO UPGRADE JAMB SCORE
When it comes to the issue of how you can be able to upgrade your low JAMB score to a higher one, i am very sorry to inform you that it is impossible to have JAMB result or JAMB score upgraded.
In other words, this is to inform all Jamb candidates who participated in the last conducted Jamb examination and had a low Jamb score that upgrading of Jamb results is a scam and candidates should not indulge into such activities as it will be a waste of money and Time.
A lot of guys has also been posting comments online and on social media on how candidates can upgrade their Jamb score from a certain Number to a higher number.
This guys make it so convincing that they include self forged testimonies with they Phone Numbers in order to deceive Jamb candidates into believing that it's real and that upgrading of Jamb results/Score is possible.
Please, refrain from such activities as Upgrading Jamb score because : ITS A SCAM.
They will collect your money and your Jamb score will still remain where it is.
If you have a low Jamb score, there is still a way out to enable you get admission into a higher institution in Nigeria. See How You Can Gain Admission With A Low JAMB SCORE Here.