How much is OSPOLY school fees for new and returning students 2022/2023? If you are interested in OSPOLY school fees for new and old students then am very happy to inform you that we have dedicated this post to providing you Osun State Polytechnic, Iree school fees.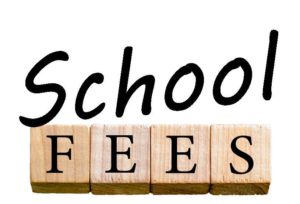 This is a notice to the general public as well as both new and returning students of Osun State Polytechnic, Iree that OSPOLY school fees for new and old students has been scheduled and published here on this page. Without further ado, proceed to check OSPOLY school fees below. You can also check out List Of Federal Universities In Nigeria and Their School Fees.
OSPOLY School Fees
OSPOLY Iree School Fees Payment Procedure
As usual, students have the option of paying the approved fees in FULL or in two (2) instalments as stated in the schedule.
 Log in to www.ospoly.edu.ng school online portal;
Click on "Student Portal";
Click on "Student Portal Login";
Log in with your Matriculation or Application Number and Password;
Click on "Pay Fees" on your Portal;
Click on "School Fees" from the drop-down menu;
On the displayed page, click on "Installment" if you are paying in instalment or click on "Full payment" if you are making full payment;
Pay with your Debit Card on your Portal;
Print Payment Confirmation Slip and present same at the Bursary Department to obtain official receipt immediately;
Proceed with Registration.
OSPOLY Deadline For Payment of School Fees
June 11, 2021.
With reference to the memo on the above subject matter Ref. No. POLY/PER.043 dated 28 May 2021, the Management has decided to extend the deadline for the payment of school fees for all Full-Time NDI, HNDI, HNDII and NCE students from Friday 11 June 2021 to Sunday, 13th June 2021. At 12.01 am on Monday, 14th June 2021, the late registration of Ten Thousand Naira (#10,000) only will become operational.
All affected students are hereby enjoined to avail themselves of this magnanimity of the Management, as no excuse shall be entertained again. You are to also note that any student, also fails to pay the fees, would not be allowed into the hall from the very first day of the Examination.
Kindly comply with this directive in your own interest. Wishing you the best of luck in the examination.
We are going to update this page as soon as any changes is made to OSPOLY school fees by the management. Until then, continue checking this page and bookmark it for easy access to check OSPOLY school fees.