How much is Obong University school fees for new and returning students 2020/2021? If you are interested in Obong University school fees then am very happy to inform you that we have dedicated this post to providing you Obong University school fees.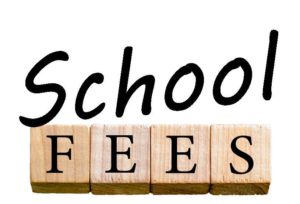 This is a notice to the general public as well as both new and returning students of Obong University that Obong University school fees for freshers and old students has been scheduled and published here on this page. Without further ado, proceed to check Obong University school fees below. You can also check out List Of Federal Universities In Nigeria and Their School Fees.
Obong University School Fees
Obong University school fees starts at N90,000.00 for some courses and N200,000.00 for sciences.
Undergraduate:
Sciences – N200,000.00
Management Sciences (Except otherwise stated) – N180,000.00
Christian Religious Studies – N90,000.00
Marketing, Business Admin, Mass Comm, –
English and Literary Studies. – N135,000.00
OTHER CHARGES: N100,000.00
ACCOMMODATION (Optional): N50,000.00 and N60,000.00
All Fees are per Session (Per Year)
JUPEB:
N180,000.00 for Sciences
N170,000.00 for Arts and Others
Various Scholarships are available at Obong University. Please contact the admissions office or the Bursary for a list of Scholarships available to various categories of students.
Our Bankers
ACCOUNT DETAILS:
First Bank 2012748914
Zenith Bank 1011581876
Union Bank 0040277861
Heritage Bank 6001958185
NOTE: PAYMENTS SHOULD ONLY BE MADE TO THE ACCOUNTS LISTED ABOVE.
DO NOT PAY MONEY INTO AN INDIVIDUAL'S ACCOUNT. THE UNIVERSITY WILL NOT BE RESPONSIBLE FOR PAYMENTS MADE TO UNAUTHORIZED ACCOUNTS.
We are going to update this page as soon as any changes is made to Obong University school fees by the management. Until then, continue checking this page and bookmark it for easy access to check Obong University school fees.