NDA Successful Candidates for 2017 has been released. NDA List of Shortlisted Candidates who are successful for the 69th Regular Course (69rc) for 2017 has been released.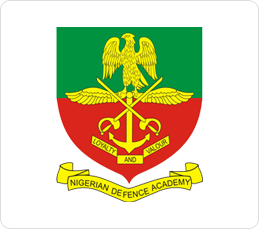 This is to inform all those who applied for admission in the Nigerian Defense Academy (NDA) and those who participated in the NDA 69th Regular Course Screening Exercise for 2017 that the admission List of 69RC Successful Candidates for 2017 has been released.
Also, You can Apply for NDA Regular Course Admission Here.
NDA SUCCESSFUL CANDIDATES TO REPORT.
Candidates from each of the states mentioned below are to report accordingly for the programme.
Abia
Adamawa
Bauchi
Benue
Cross River
Delta
Ebonyi
Ekiti
Imo
Kaduna
Kebbi
Kwara
Nasarawa
Ogun
Oyo
Rivers
Yobe
Taraba
FCT
Akwa Ibom
Anambra
Bayelsa
Borno
Edo
Enugu
Gombe
Jigawa
Kano
Katsina
Kogi
Lagos
Niger
Ondo
Osun
Plateau
Sokoto
Zamfara
NDA 69th REGULAR COURSE (69RC) SHORTLISTED CANDIDATES.
ABIA STATE
Serial Chest No Name Sex Dept Svc Remarks
1. AB 40 Nwoche Prosper Mmeri M Bio Sc NAF Selected
2. AB 19 Kalu Nathaniel Mba M ME NN Selected
3. AB 22 Ikeoha Onyekachukwu Emmanuel M ME NA Selected
4. AB 47 Okorie Nkwachukwu Patrick M Chem NA Selected
5. AB 39 Idika Amarachi Awa F Bio Sc NA Selected
6. AB 49 Okoro Amarachi Blessing F ICSS NN Selected
7. AB 04 Onyenweaku Peter Boniface M Psy NA Selected
8. AB 26 Onwuka Samuel Onyedikachi M EEE NAF Selected
9. AB 24 Uka Jane Chimaram F EEE NN Reserve
ADAMAWA STATE
Serial Chest No Name Sex Dept Svc Remarks
1. AD 03 John Benedict M Econs NA Selected
2. AD 22 Danladi Sadiq Musa M PSDS NAF Selected
3. AD 11 Aliyu Usman M Econs NN Selected
4. AD 15 Vunombagai Augustine Votapwa M Psy NA Selected
5. AD 33 Barkins Hyalamada Ezra M CE NAF Selected
6. AD 43 Rufus Yusuf Mshelia M Comp Sc NA Selected
7. AD 28 Iliyasu Mohammed Bilal M EEE NN Selected
8. AD 44 Wawu Maryam Astajumba F Bio Sc NA Selected
9. AD 48 Harrison Agape M Chem NAF Reserve
10. AD 04 Justine Ijafiya M PSDS NA Reserve
11. AD 27 Yakubu Mishai M Phy NN Reserve
AKWA-BOM STATE
Serial Chest No Name Sex Dept Svc Remarks
1. AK 12 Whyks Ime Williams M PSDS NA Selected
2. AK 37 Matthew Emediong Sylvanus M Comp Sc NAF Selected
3. AK 32 Etok Abasi-Ikpongke Francis M Chem NN Selected
4. AK 45 Adams Nsikak-Abasi Bassey M Phy NA Selected
5. AK 04 Udom Samuel Edidiong M Econs NA Selected
6. AK 34 Edet Abasifreke Sunday M Bio Sc NAF Selected
7. AK 23 Ekpene Aniekan Pius M Comp Sc NA Selected
8. AK 49 Jim Unyime Eyo M Bio Sc NN Selected
9. AK 43 Daniel Solomon Sunday M Chem NAF Reserve
Click Here To Download All List Of NDA Successful Canddiates Here
INTERVIEW SCHEDULE FOR NDA 69th REGULAR COURSE SUCCESSFUL CANDIDATES.
The candidates whose names appear above were successful at the Armed Forces Selection Board Interview held from 8 July to 26 August 2017. The candidates have been offered admission into the Nigerian Defence Academy (NDA) for the 69th Regular Course.
They are to report for training at the NDA (Permanent Site), Kaduna on Friday 22 September 2017. Any candidate who fails to report on Monday 25 September 2017 will forfeit his or her place to a candidate on the reserve list.
Selected candidates will be received on arrival at the Reception Centre located at the Academy Parade Ground (Permanent Site). Candidates on the reserve list are NOT to report to the Academy until they are invited.
Selected candidates MUST come along with the ORIGINAL copies of their credentials which include;
First School Leaving Certificate,
Primary School Testimonial,
Senior Secondary School Testimonials,
Birth Certificate/ Declaration of Age and
Letter of State of Origin.
Each candidate must also present the original copy of his/her Parent /Guardian Consent Form. Any candidate who fails to present originals of the stated documents will not be accepted into the Academy.
In addition, successful candidates are to come along with the following items:
a. Two pairs of black trousers.
b. One lounge suite (dark colour).
c. Two belts (preferably black).
d. One pair of black cover shoes.
e. Two pairs of white canvas shoes.
f. Two pairs of white shorts.
g. Two pairs of white trousers.
h. Two pairs of blue shorts and white round neck vests.
i. Two white shirts (long sleeves).
j. Four pairs of white socks.
k. One black rubber-strapped digital quartz wristwatch.
l. Black polish, brushes, shaving kit and toiletries.
m. Two white bed sheets and pillow cases for 8 spring bed.
n. Black swimming trunk/ shirt.
Female candidates should come along with the following items in addition:
a. One pair of black low heel cover shoes.
b. Two lounge skirts (dark colours).
c. Two pairs of black or blue short tight.
d Two pairs of trouser suits.
Selected candidates are not allowed to receive visitors and will not leave the Academy for the first four months of training. Selected candidates and their parents are to please note the above for strict compliance.
The general public is hereby cautioned to beware of fraudsters as this is the only authentic list of successful candidates. Please note also that there will be no supplementary list.
Congrats To All Admitted Students!!!
See The List of NDA Courses Here.