This is to inform all the National Defense Academy (NDA) 69th Regular Course Applicants that the NDA 69th Course Entrance Examination date for 2017/2018 has been scheduled by the management.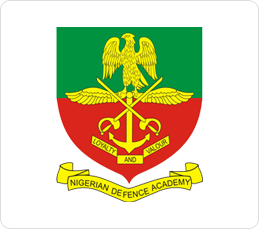 The 69th Regular Course Exam Date has been scheduled to hold on Saturday 22nd April 2017 at the designated centers nationwide.
Instructions To Candidates On The NDA 69th Regular Course Exam
All candidates are reminded to come to the Examination Centre with the following:
Acknowledgement  Slip  (downloaded  from  NDA  Application Portal).
JAMB 2017 Registration Slip.
Examination  Admission  Card  (downloaded  from  NDA Application Portal).
Two  postcard  size  (3.5  x  5  inches)  photographs.   Candidate's Name, State of Origin, Course chosen, Exam centre and Examination number should be written at the back of the photographs.
Writing materials, including original HB pencil.
INSTRUCTIONS TO CANDIDATES ON NDAEE SUBJECTS COMBINATIONS
PART ONE – USE OF ENGLISH – All candidates must answer the questions in Part One.
PART TWO – CHOICE OF SUBJECTS
a. Candidates for FASS. Candidates for FASS are to answer all questions in any THREE of the following subjects that are applicable to the candidate's chosen course:
(1) Mathematics – (Compulsory for Psychology candidates).
(2) Economics.
(3) Geography.
(4) History.
(5) Government.
(6) French.
(7) Biology – (Compulsory for Psychology candidates).
b. Candidates for Sciences. Candidates for courses in Faculty of
Science are to answer questions as follows:
(1) Mathematics (Mathematics and any 2 of Physics, Chemistry
and Economics).
(2) Physics (Physics and any 2 of Mathematics, Chemistry and
Biology).
(3) Chemistry (Chemistry and any 2 of Physics, Biology and
Mathematics).
(4) Biology (Biology and any 2 of Chemistry, Physics and
Mathematics).
c. Candidates for Engineering. Candidates for the Faculty of
Engineering are to answer ALL questions in the 3 subjects listed below:
(1) Mathematics.
(2) Physics.
(3) Chemistry.
d. Candidates for Military Science and Interdisciplinary Studies.
Candidates for Intelligence & Cyber Security Studies are to answer the
following:
(1) Mathematics.
(2) Physics and
(3) Anyone of Biology, Chemistry or Economics.