The General Public are hereby informed that the Nigerian Air Force (NAF) Final list for Batch A and B for 2017 has been released.
Nigerian Air Force Batch (A & B) 2017: NAF Batch A & B Is Out
All those who participated in the recruitment screening exercise of the Nigerian Airforce are hereby Informed that they can now check the NAF Batch A and B Final List (Final Release) as the management has uploaded it online.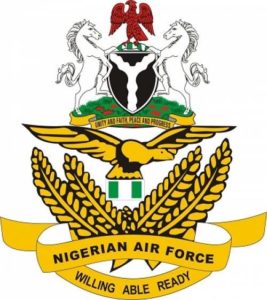 Nigerian Airforce (NAF) Final List 2017 – How To Check Batch A And B
Those whose names did not appear on the Batch A list of Successful candidates for Nigeria Airforce programme can now proceed to check if they have been shortlisted on the Batch B list.
The Names of those that has been shortlisted on the Final list of NAF Recruitment programme for 2017 has been compiled in the PDF File attached for download below.
Naf Final Batch A Download
The Batch A Recruitment List can be downloaded by Clicking Here.
NAf Batch B Final List Download
The NAF Batch B Final List can be Downloaded Here.
Instructions To Nigerian Airforce Shortlisted Candidates
Those who has been shortlisted above are to resume for training at the Nigerian Air Force Base Kawo Kaduna on Saturday 5 August 2017 and 6 January 2018.
    Candidates are to report with the following:
          a.   Original Credentials (including Bank Verification Number BVN).
          b.   2 White T Shirts.
          c.   2 Blue PT Shorts.
          d.   1 Pair of White Canvas Shoe.
          e.   3 Pairs of White Socks.
          f.    3 Pair of National Dress.
          g.   2 White Shirts.
          h.   1 Black Tie.
          i.   2 Black Trousers.
          j.   3 Pairs of Smart Casuals.
Nigerian Air Force Batch (A & B) 2017: NAF Batch A & B Is Out
See Naf List For All States Here.
Searches Related to NAF DSSC Shortlisted Candidate  
List of successful candidate for Nigerian Airforce DSSC 2017
List of successful candidates for the zonal screening exercise.
Nigerian Airforce DSSC successful candidate 2017
NIS shortlist 2017/2017
Nigerian Airforce DSSC website
Nigerian Airforce recruitment 2017/2018
2017/18 Nigerian air force airwomen/airmen shortlisted candidates for pre screening
Nigerian Air Force batch A and batch B list