NAF List of Successful candidates for both Batch A and Batch B for 2017 session has been released by the management of the Nigerian Air force.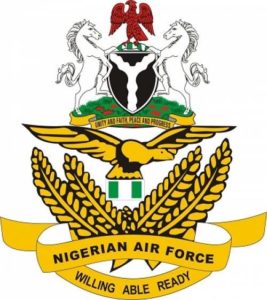 This is to inform all those who applied for admission in the Nigeria Air force (NAF) for 2017 that NAF Batch A and Batch B List of 2017 Successful candidates is out and has been released by the management.
NAF LIST OF SUCCESSFUL CANDIDATES (BATCH A & BATCH B) 2017
All those who bought the Nigeria Air force Recruitment form for 2017 and successfully registered on the Nigeria Airforce Portal can now proceed to check they names on the NAF List which contains names of shortlisted candidates for the programme.
Candidates are to download the PDF file below and check each state that has been released to know if they names were among the ones shortlisted for the Air force 2017 Recruitment Programme.
Download the NAF BATCH A Recruitment List Here.
Download NAF Batch B List Of Successful Candidates
NIGERIA AIRFORCE RECRUITMENT INTERVIEW DATES FOR SUCCESSFUL CANDIDATES.
Have you been shortlisted for the NAF Programme or are you one of the Successful candidates who was selected for the Air force Recruitment Programme?
If So, then you have been invited to attend Final Air Force Recruitment Interview at the Nigerian Army Peace Keeping Centre Jaji Cantonment Kaduna. The dates required for candidates to appear for the Interview can be found below:
Batch 1 – Sunday 2 April 2017
Batch 2 – Sunday 9 April 2017
Batch 3 – Sunday 16 April 2017
Batch 4 – Sunday 23 April 2017
Batch 5 – Sunday 30 April 2017
Batch 6 – Sunday 7 May 2017
Batch 7 – Sunday 14 May 2017
Batch 8 – Sunday 21 May 2017
Batch 9 – Sunday 28 May 2017
Batch 10 – Sunday 4 June 2017
REQUIRED ITEMS FOR THE NAF INTERVIEW
Candidates are to report with the following:
a. Original of their Credentials.
b. 2 White vests.
c. 2 Blue PT Shorts.
d. 1 Pair of Canvas Shoes.