What are the subjects required in WAEC and NECO to study Yoruba?  if you are interested in NECO and WAEC (O level) subjects required for Yoruba then am happy to inform you that this post contains all the WAEC as well as NECO subject requirements to study Yoruba under the faculty of Arts and Humanities in the university.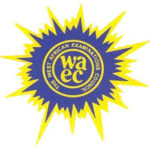 This is to inform all aspirants who wish to apply for admission in Nigeria into any of federal, state or private owned universities to study Yoruba under the faculty of Arts and Humanities that the NECO and WAEC requirements which includes the compulsory subjects needed for Yoruba has been published here in this post.
If you are interested in JAMB subject combination for Yoruba also, you can start by checking out JAMB subject combination for Yoruba here or use the general approach by checking JAMB subject combination for all courses here.
Other Useful Resources
You can also check out other JAMB and WAEC resources below:
WAEC And NECO Subject Requirements for Yoruba
The subjects required to study Yoruba in both WAEC and NECO are as follows:
Five SSCE credit passes to include Yoruba and English Language.
Special Requirements (Waiver) Remarks
(i) UI requires 5 'O' level Credits at ONE sittings or 6 'O' level Credits at TWO sittings including English Language and two Arts subjects one of which must be Yoruba
(ii) UNILORIN accepts candidates who do not offer Yoruba (Language/Literature) but meet other UTME entry requirement.
(iii) OAU requires Five 'O' level credit passes to include English Language and any Arts subject.
The O level (WAEC and NECO)  requirements posted above may only apply to Yoruba under the faculty of Arts and Humanities. If the Yoruba you intend in studying is in another faculty, the subject requirements may be different from the one on this page. You can check JAMB brochure for all faculties here.
List of Schools That Offer Yoruba
This section contains the list of universities that offer Yoruba in Nigeria. These are basically schools that accepts the WAEC and NECO requirements for Yoruba posted above.
The following are the list of schools that offer Yoruba: