When will MAPOLY stop giving admission for 2020/2021? If you are interested in knowing when MAPOLY will stop releasing admission list for this session then this post you are reading currently will provide you an answer to that question as we have created it specifically to tell you when MAPOLY will stop giving admission or admitting candidates.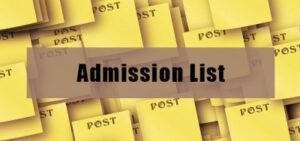 This is to inform all candidates who participated in the post UTME screening exercise of Moshood Abiola polytechnic who are yet to be offered admission by the management of Moshood Abiola polytechnic and are still waiting to know if MAPOLY would release another admission list that we have published when MAPOLY would stop giving admission here in this post.
Before you continue reading further about when MAPOLY will stop releasing admission list, check out the following:
When Will MAPOLY Stop Giving Admission?
There is really no fixed date to this question as most schools if not all usually do not create a press release or make an announcement that they would no longer be releasing any further admission list for this session or that giving admission has stopped or will be stopping at a particular date. The same also applies for MAPOLY.
However, there is a way we can know to some certain extent that MAPOLY have stopped giving admission.
The most reliable of all the ways we can know that MAPOLY will no longer release admission list is if matriculation has been conducted by Moshood Abiola polytechnic. So, if you are not offered admission by MAPOLY before the matriculation ceremony is conducted, it likely means they have stopped giving admission.
Note: In some rare cases (with rare stressed really well), some schools may release admission list containing just few names after matriculation.
To keep on checking your admission status when MAPOLY admission list has been released, click here.