Are you seeing Application records not found on Your School of Choice Portal when you tried applying for The Post-Utme Screening?
If so, then relax as we are going to list out the reasons why you seeing Application records not found  or No Records Found while trying to register or apply for the Post-Utme Screening exercise of the School you applied to.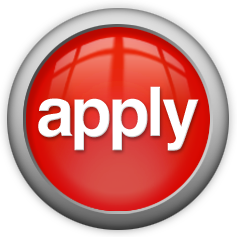 Reason For Seeing Application Records Not Found or No Records Found
The major reason why you are seeing no records found when you tried applying for Post-UTME is that your details was not submitted to your School (University, Polytechnic or Colleges of Education) by the Joint Admission and Matriculation Board (JAMB).
Some of the reasons why your records was not submitted to your school of choice are as follows:
‌1. You chose your School as first or Second choice but you did not score up to the required cut off mark of the school to qualify for they Post-UTME Screening in JAMB. If you do not pass the minimum Cut off mark, Jamb will not submit your records to the school in question.
‌2 You did Change of Institution and it has not reflected on the School's RECORDS of those that will apply for they Post-UTME. This one is the major issue candidates are having especially those that did Change of Institution while applying for POST-UTME.
‌
‌Well, there is a solution to Number two of the listed problems. Those that did change of Institution into they current school choice and are unable to apply for Post-Utme screening due to Application records not found are hereby informed that a Solution to their problems has been created.
SOLUTION TO APPLICATION RECORDS NOT FOUND.
BENTENBLOG Contacted an Admin of a Particular school this morning and we believe the information we received will also be applied to other school's.  we did so due to many of the reports we are receiving concerning Post-UTME Application Form for the Screening Exercise of different schools.
Guess What? He said they are all aware of the Issues concerning the application not found or records not found that candidates are having on the school application portal Page. He further stated that the issue was due to the fact that JAMB Is Yet to Submit the names of those that did change of Institution to them, and for that, they don't have they records and they can't apply yet until the records are sent to them.
JAMB is Expected to submit the names as from next week and thus a new date will be fixed for those that did Change of Institution to apply for their own Post-UTME Screening after the current screening application date elapses on the 9th of September 2017.