The procedures and steps in scoring above 300+ in JAMB 2020 has been compiled to assist our visitors who will be participating in JAMB 2020 examination to differentiate themselves among the many others.
Do you know that as a JAMB 2020 candidate, you are competing with 1.8 Million others just for a 500,000 admission slot? This is a survival of the smartest because passing JAMB is not about your intelligence cos many factors are in play.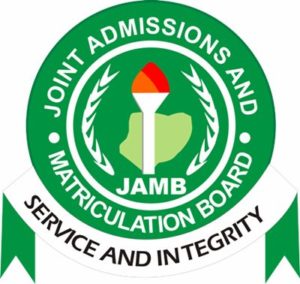 Many people who are also writing JAMB with attended secondary school with more qualified teachers more than you and with teaching facilities than your school.
Even those that attended the best of secondary schools in Nigeria end up failing JAMB or scoring low in JAMB because they think JAMB is a straight forward examination where you just read and the questions will come out exactly as they prepared it.
If it were that way, lots of persons would be passing JAMB each year cos many of them actually spend time to read and study.
How To Score Above 300+ in JAMB 2020
Your best chance of scoring 280+ in JAMB and be among the successful ones out of about 1.8 Million candidates that registered for JAMB is to practice past questions and answers.
It's not only about studying past questions, it's about using the correct JAMB Past Questions and Answers.
The best JAMB Past Questions and Answers you can ever use to prepare for JAMB is our JAMB 2020 CBT Application that contains 17,000+ JAMB Past Questions with very detailed Answers Across 24 Subjects. Our JAMB CBT App is free to download to your Android phone and Laptop.
Note: Because our App is the best doesn't mean that immediately you download it your 300+ is sure. It doesn't work that way. You will actually need to study very well with it.
BENTENBLOG JAMB 2020 CBT App Download Links
Find below the download links for both JAMB and WAEC CBT App.
ANDROID PHONE
Download JAMB CBT From Play Store Here.
If the link above is not Working, Download it Directly Here.
We will send you weekly or monthly updates to help you as well.
PC/LAPTOP
Download JAMB CBT Software For Computer Here.
For support and guidance, call 08083123612.