This is to inform all staff and students of the Kogi State University that concerning KSU Strike, a latest update has been released on when the Strike will be called off.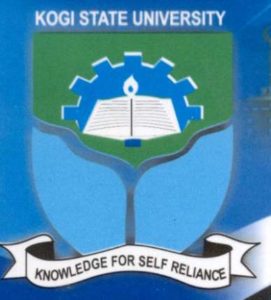 When will ksu strike be called off?
Is Kogi State University (KSU) Strike Off?
What is the news concerning KSU Strike for 2017?
The Questions above are what many Kogi State University staff and students has been asking concerning the status of the Strike to know if it has been called off.
KSU Admission screening Cut off mark has been released. See KSU Cut off Mark here,
KSU STRIKE LATEST NEWS (UPDATE) 2017
Kogi State University (KSU) Strike latest news 2017
To ensure that KSU strike will be called off very soon, the management of Kogi State University and the State Government has taking actions on the Striking members.
This action has resulted to the Sack of about 150 Staffs of the Kogi State University and the good news is that : Those sacked, are the ones causing KSU Strike to be prolonged and not yielding effective results.
The Full News concerning the action taking by the State Government to ensure that KSU Strike is Off are as follows:
Their dismissal followed the proscription of the KSU chapter of ASUU by the Governor Yahaya Bello after the institution resumed from a seven-month strike. The lecturers were fired for refusing to return to work. The lecturers are sympathetic to the ASUU leadership, which insisted that the government must pay all arrears owed workers before the school  is re-opened.
The Kogi State University (KSU) has sacked 150 striking lecturers for their refusal to return to work.
CAMPUSLIFE gathered that the lecturers, who received their letters of dismissal on August 14, refused to sign the attendance registers opened in all faculties. It was gathered that 48 lecturers were affected at the Faculty of Natural Sciences, where the ASUU Chairman, Dr Daniel Aina, teaches.
A source, who asked not to be named, said affected lecturers would not get last month's salary. The source said: "Their names have been removed from the July salary schedule that will soon be sent to Lokoja for payment."
The University will resume As Soon As Possible after the management and the state government has fixed the current situation with the Sack of Lectures and probably employ other Staffs to fit the space of Striking lecturers that was sacked.
See The List of Courses offered in Kogi State University (KSU).